A Clash in a Community: Ridgeline or Architecture?
Like Steamboat Springs, the Methow Valley is a mountain community dependent on tourism. It's a mecca for cross country skiing during the winter and host to music festivals and great biking in the summer. It's also one of the most spectacular places in Washington.  I know because we owned a cabin in the Methow Valley years back. It's located in the North Central area of Washington state and is a wonderful destination.
About 3.5 hours from Seattle, many second home owners come from the Seattle area and bring with them some marvelous architectural ideas.  Tom Kundig of Olson Kundig Architects out of Seattle has created some truly inspiring work. But this small isolated town, nested among towering mountains on both sides, now has a little battle on their hands. Tom Kundig has built a home that conflicts with the natural beauty of the valley and stick out like a sore thumb.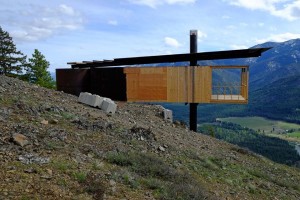 In Steamboat Springs, there are regulation from building a structure on the ridgeline. This is to preserve the beauty of the valley of Steamboat. You can read the Ridgeline and Skyline Codes here. And the Methow Valley has similar restriction and many are protesting this build and trying to get it moved. But is it a ridgeline violation or do some just don't like the look?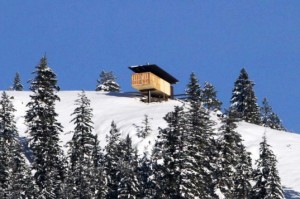 I happen to love innovation and progressive architecture.  It's too bad there can't be a happy medium that both parties can agree to so there's no hard feeling.
The Methow Valley is just as special as Steamboat Springs and  finding harmony with natural beauty and progress is pinnacle. I hope this lawsuit end well.
Starting January 1st, 2014, Prudential will become Steamboat Sotheby's International Realty. Elevating my already high level of service, I'm excited about the change.
Regards,
Charlie
Want to learn more about me?
Charlie Dresen
Real Estate Associate Broker |Prudential
Local Knowledge | Global Exposure| Defining Service