Billy Kidd Ranch Land For Sale
I can not imagine a better place to build the home of your dreams than here in northwest Colorado, specifically on this 70-acre parcel offered at Billy Kidd Ranch.  Located next to Stagecoach Lake just 15 miles south of Steamboat Springs, aka Ski Town USA, this property offers the very best of our magnificent Yampa Valley.
Well-maintained paved roads meander along the north shore of Stagecoach Lake to the driveway. Views of the lake, Flat Tops Wilderness Area, the Continental Divide and the Stagecoach Elk Preserve provide more wildlife than you can shake a stick at. This particular parcel has two designated home building sites and a well-producing well on the property. Your view of this American West will never be obstructed.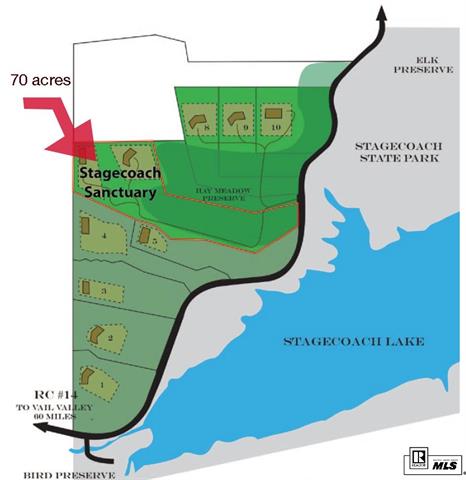 At Billy Kidd Ranch you will enjoy peace, quiet and privacy. Elk will frolic in your pasture, birds will migrate, sing and play outside your home and you may even experience Sandhill Cranes raising their young on your land. Bring your boat and fishing poles because you've got Stagecoach Lake at your doorstep. Hiking boots and cross-country skis will also be put to good use living near Stagecoach State Park. And if you're a downhill or telemark skier, Steamboat Ski Area offers champagne powder laden world-class skiing just 18 minutes away.
Speaking of world-class skiing, Billy Kidd Ranch does not get it's name from the infamous outlaw Billy the Kid as you may have thought. This property is named for and owned by Billy Kidd the former Olympian. Billy is also the Director of Skiing at Steamboat Ski Area where you can join him at 1pm at the top of the gondola for a free clinic on most days. You'll recognize him by his signature cowboy hat.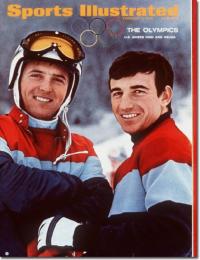 Kidd has lived in Steamboat since 1970 when he bought 480-acres near Stagecoach Lake. He is thoughtful in the development of the Ranch, selling only a few 35-acre parcels and this one 70-acre parcel. "I want to preserve most of the ranch for future generations- the way it was when the Ute Indians lived here, then the early settlers, then cattle and cowboys."
Billy Kidd Ranch will have you feeling like you have stepped back in time. When life was savored on the front porch, time was spent fishing and there was no urban sprawl. This property and those around it embrace the expanse of the American West and will preserve its natural beauty for many decades to come. 
See all the real estate offered in Steamboat Springs, Colorado here.
For more information about this wonderful opportunity, please contact me.
Charlie Dresen
970-846-6435
Charlie@SteamboatsMyHome.com