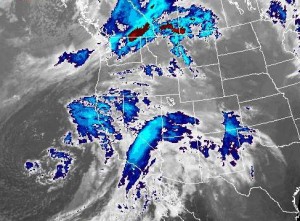 Get ready Steamboat Springs, this could be it. Rake those leaves. Mow that lawn. Put away everything and prepare for winter. 8 – 16 inches is headed out way but skiing is looking great for the 2011/2012 season at Steamboat. The Steamboat Springs snow storm is coming.
"The National Weather Service has issued a winter storm warning for Steamboat and the surrounding areas beginning at noon Saturday and continuing to 6 p.m. Sunday. Total snow accumulation is expected to be in the range of 8 to 16 inches. Sustained winds of 10 to 20 mph could include gusts of 30 mph or stronger. National Weather Service meteorologists say gusts could even reach 50 mph and create blizzard conditions in the Elkhead, Park, Gore and Flat Tops mountain ranges."
I'm ready for the winter. And this season Steamboat is hosting 5 World Cup Telemark races that I will be racing in. Bring it on.