Shadow Inventory – What is it and is it in Steamboat Springs, Colorado?
We get a lot of sun here in Steamboat so shadows are prevalent. But Shadow Inventory in real estate has nothing to do with sunshine. Let me answer the second question first, yes it's in Steamboat Springs, Colorado and quite frankly it's across the country, not just in big cities hard hit by the real estate downturn. So now that we know it's here in Steamboat Springs, let's dig in further and understand what it is.
Shadow Inventory Defined: It's the inventory of homes not yet for sale that will be on the market in the near future and are defined as Distressed Properties:
*  properties already foreclosed on and owned by the banks (REOs)
*  those homes in the foreclosure process
*  homes where the owners are at least 90 days delinquent on their mortgage payment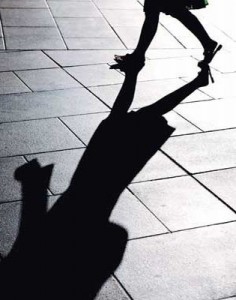 So if Shadow Inventory is not on the market yet, why talk about it?
*  The main reason is because it's slowly being put in the market and there's quite an inventory to work through – nationally, an estimated 70% of bank owned repossessed homes is still "in the Shadow" and has not made it to market.
*  The National Association of Realtors recently reported that over 30% of all home sales in the past few months have been distressed properties – meaning about 1 in 3 homes recently sold were formerly classified as Shadow Inventory and made it into the market to compete with non-distressed homes for sale.
*  So John and Sally who are selling to trade up their starter home to a bigger family-friendly home or Dave and Cheryl who are selling because of relocating for a job change are trying to get their investment back on their homes in order to reinvest in real estate again. But on average, 1 out of 3 times, they are competing against banks who are basically looking to get "something" back on their home loan dollar…definitely not any sort of gain on investment.
*  Net result: Shadow Inventory drives home prices down.
So back to Steamboat Springs, CO – just what percent of recent sales have been bank distressed property sales (former Shadow Inventory)?
*  In August, 17 bank sales closed accounting for just under 8% of August gross volume and just under 13% of the overall August transactions.
*  2011 year-to-date August, there have been 109 bank sales accounting for just under 10% of overall 2011 gross volume and just over 12% of the 2011 transactions year to date.
In closing, why understand and keep an eye on Shadow Inventory when it appears not to have a huge impact on the Steamboat Springs real estate market?
*  Even if bank owned sales are not as prevalent in Steamboat Springs, CO, there is still local inventory the banks need to work through, and bank owned sales, by the nature of what they represent, bring down market prices.
*  Steamboat Springs, Colorado is a ski resort town whose real estate industry "banks" on second home sales – if Shadow Inventory is hurting market prices in other areas of the country, areas we historically attracted second home buyers from, then those potential buyers may decide to stay-the-course and not invest in a second home here in Steamboat Springs, CO until they feel better about the market.
*  With 70% of the bank owned inventory still "in the shadows" according to national statistics, it could be quite a while until market confidence returns.
*  In Steamboat, we have seen a little decrease in distressed properties but more importantly we've seen an increase in buyers. So our inventory is holding steady at around 2,000 properties. And thus prices are holding relatively flat.
*  If in Steamboat we see a large increase in Shadow Inventory hitting the market, we will see an increase of inventory and thus a longer time on the market for real estate and thus an unsettling of prices. Or prices will most likely fall.