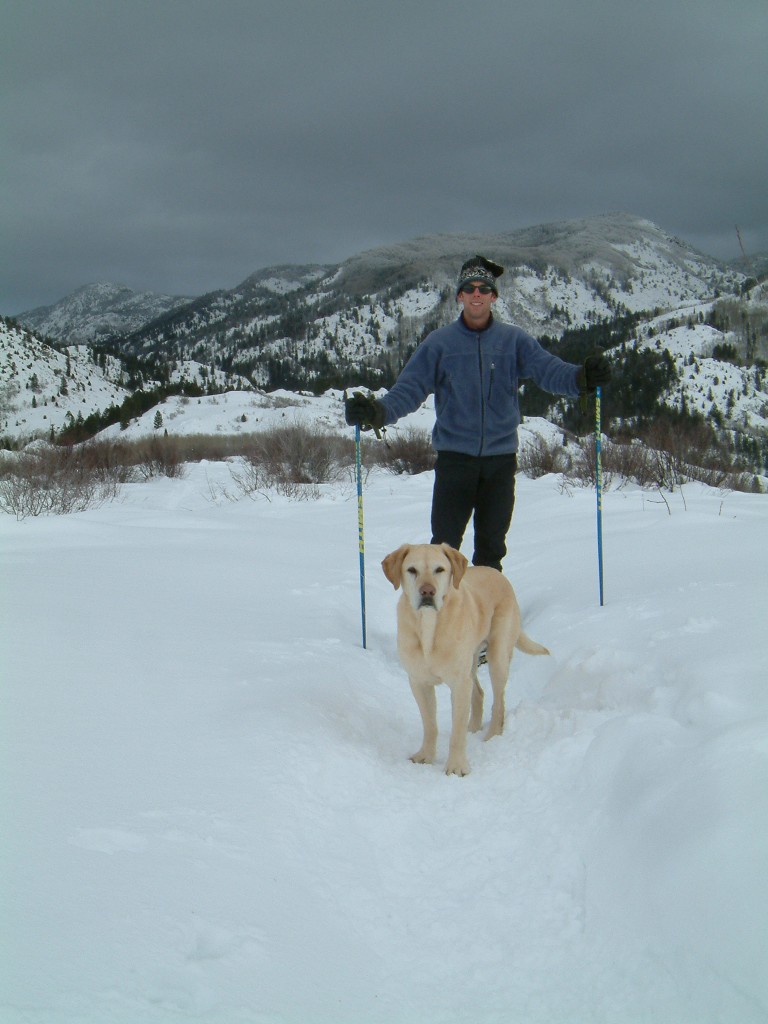 Dog-Friendly Steamboat Springs
Steamboat Springs, Colorado has a reputation for being one of the most dog-friendly little towns in the nation.  That's excellent news if you're planning a visit with your four-legged best friend. When beginning a new adventure with your pooch, it's usually best to take a look around beforehand to see what kinds of activities, lodging and emergency care is available.  Keep reading to make planning your K-9 adventure a breeze.
Dog-Friendly Activities in Steamboat Springs:  Being a town with such an adventurous spirit, you would expect that there would be loads of dog-friendly activities in and around town.  Well, you won't be disappointed.  The City of Steamboat Springs has a really nice trail network located within its boundaries, however, please be aware that the City does enforce leash laws within the Steamboat Springs city limits.  If it's an off-leash dog park you want, we've got those too.  And, If you're looking for something a little more off the beaten path, contact the Steamboat Springs Chamber Resort Association or the Steamboat Springs District of the Colorado Forest Service for more dog-friendly hiking trail information.
Dog-Friendly Hotels and Lodging:  Our community of dog lovers welcomes visitors and their dogs with open arms. For a fairly comprehensive list of local lodging properties that will consider your pet, please click here.  If you plan on staying out of town a bit, one excellent option is the Columbine Cabins. Located about 30 miles north of Steamboat Springs in Clark, Colorado, they offer accommodations to dogs (and you, too!) and easy access to hiking in the surrounding Routt National Forest.
Veterinary and Emergency Services: Ok, so this isn't very much fun to think about, but it's best to be prepared, just in case.  From a little upset stomach to a tangle in the bushes with a not so friendly porcupine, Steamboat Springs is home to an exceptional group of veterinary service providers who have seen and can handle pretty much anything.  Click here for a list.
Regardless of the reason for your visit, be safe and have fun!  We look forward to seeing both you and your dog in Steamboat soon!