With several feet of snow in the hill, Steamboat Springs, Colorado, aka: Ski Town USA is about to go under water. Depending on the temperatures, the snow on the mountains is now filling the rivers around Steamboat Springs.
This board walk is usually about 4-5 feet off the ground.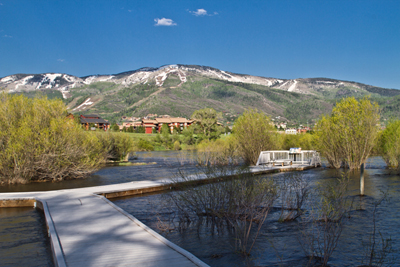 Here's a recent news clip from the Elk River and the local paper
Time will tell how this will affect the lower areas around Steamboat. But people are starting to get concerned.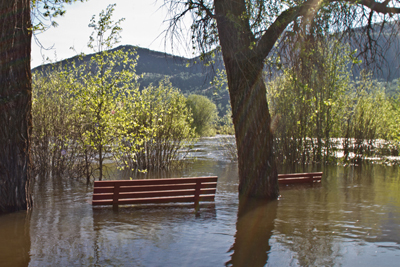 This is my favorite bridge with a lot of water running under it now.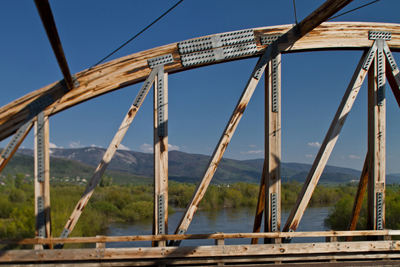 Steamboat Springs — High waters continued to flow from rivers, creeks and streams in and around Steamboat Springs, Colorado on Sunday as the record snowpack continues to melt, and a flood warning remains in effect for much of Routt County until 9 a.m. Tuesday. Our fingers are crossed.
And then there's a big delay in catching fish. That's too is not good. See article about the fishing concerns here.
—For more on this topic or questions regarding Steamboat Springs real estate in Steamboat Springs, Colorado, feel free to call Charlie at 970-846-6435 or write me an email at: charlie@steamboatsmyhome.com.
Thanks,
Charlie