Free Events and Things in Steamboat Springs, Colorado
For being a small town, Steamboat Springs offers a huge variety of free events and…well…things. And sometimes finding the free things aren't all that easy so I'll share some of the not-so-common ones for a town our size.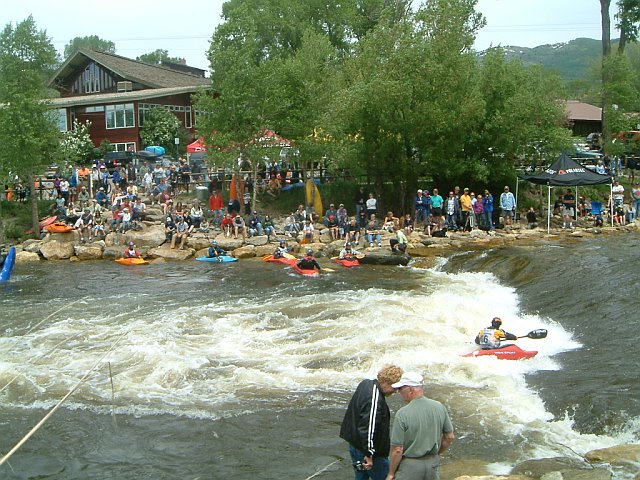 Take for example the programs that are offered at our Public Library, The Bud Werner Memorial Library:
– Award winning films are free to the public from the International Wildlife Film Festival.
– The Perry- Mansfield Performing Arts School   and the Steamboat Dance Theater present The Dance on Film series.
-The Health Perspective Series consists of presentations by professionals on nutrition, exercise, and general health.
-And of course, numerous Literacy programs are offered including book groups and writers workshops for all age groups.
If the free programs at the library aren't enough for you, you  can always pick up your latte downstairs (not so free) and take it to a large desk next to wall-to-wall windows and plug in your laptop and pretend to work overlooking the Yampa River.
In order to get to the library, you can hop on our other great freebie: the Steamboat Springs free bus. Our buses run approximately every 20 minutes throughout town. There is a bus stop every 2 blocks downtown and the main transit hub is at the base of the ski area making it very convenient for tourists and locals alike. 
The Eleanor Bliss Center for the Arts at the Depot has a free foreign film program along with two art galleries.
And, our local paper, the free Steamboat Today has a "Freebies"section where you can find everything from free cars to free puppies.
That's just a taste of the not so common things our great town has for free.  I didn't even touch on what the ski area offers-I'll save that for another time.
Enjoy all that free stuff!
Charlie