It's Not a Mountain Home Without a Fireplace
After a much appreciated extended fall here in the Yampa Valley, Old Man Winter has finally set in. Fallen snow seems to be here for the duration as does low temperatures. It makes me want to curl up in front of the fire.
I see some beautiful fireplaces in homes for sale here in Steamboat Springs. Like this dry stack stone gas fireplace. Nearly every mountain home has a fireplace and nearly every buyer wants one. Here is a small sampling of great fireplaces found in homes around Steamboat.
Most fireplaces within Steamboat city limits run on natural gas. They burn clean and are energy efficient. Here is a classic clean-lined fireplace with wood mantel. I can already see the stockings hung with care here.
This fireplace features river rock surround and a solid wood and log mantel. The tongue and groove ceiling adds even more warmth to this beautiful home.
Some people prefer a wood-burning fireplace, like this floor to ceiling Telluride Gold stone fireplace and chimney. The heated solid stone bench seats next to the fireplace make it really cozy.
Here is an exterior shot of the massive Telluride Gold stone chimney. It's a beauty.
A fireplace in the bedroom is a real bonus. I like the lines of this custom metal gas fireplace surrounded by Buff Sandstone slabs.
There are still those traditionalists out there who prefer the good old-fashioned wood-burning stove. Of course today's wood-burning stoves burn cleaner and are more energy efficient than those of the past.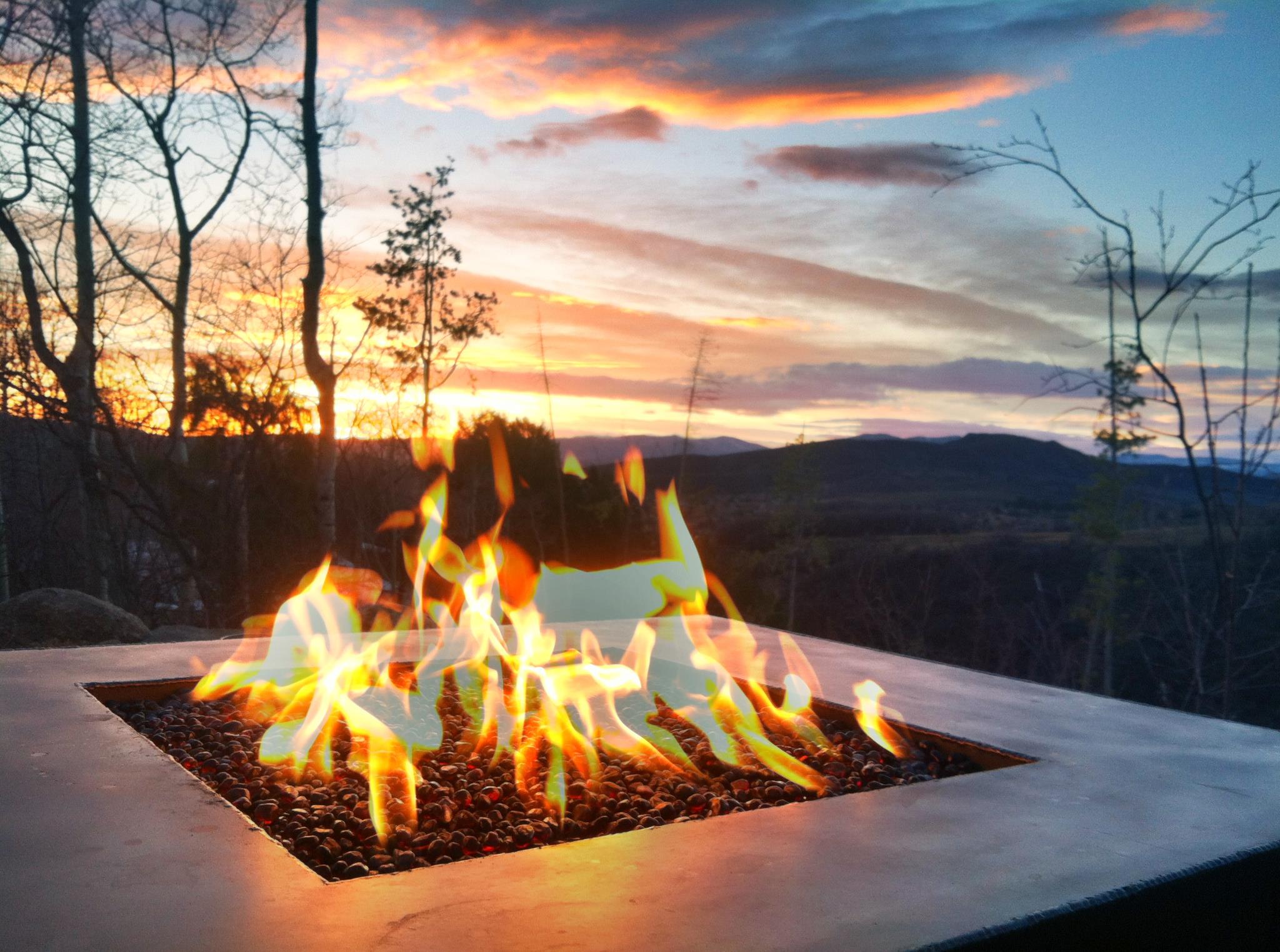 My favorite fireplace, however, is not a fireplace at all. It is the outdoor firepit on my patio here in Steamboat Springs. Overlooking Emerald Mountain and Strawberry Park, it's perfect for every season.
Stay warm,
Charlie
Charlie Dresen
Real Estate Associate Broker | Sotheby's
610 Market Place Plaza, Steamboat Springs, CO 80487