Made to Order Home Mortgage Loans
According to a recent article in the New York Times, "Loan Terms Made to Order" are more common than you'd think. You can get creative with mortgage loan terms if you know what to ask for and you have a length of time in mind. More borrowers are asking for and getting fixed rate loans with terms outside the standard 15 and 30 years; these custom mortgages are prevalent in refinancings.
In 2011, nearly 17% of all refinanced mortgages were comprised of "other length" fixed rate loans according to the Mortgage Bankers Association. Most of these terms were for 20 years, but 10, 25 and 40 years were not unheard of and if you do your homework, you'll even find lenders who will agree to "oddball" terms like 16 or 7 years.
Fees could be higher for oddball terms like 16 or 7 years, but if you have a reason, like kids graduating  in 7 years or retirement planned for 16 years from now, and you want to peg your mortgage term to those time-frames, then by all means search for a lender to accommodate you because they are out there.
In addition, option-arm mortgage loans are still a viable choice for many people, and can save the day in unexpected ways as I outlined in this blog at the end of last year. As with any financial decision, ask your mortgage professional to compare payments, interest rates etc. for different scenarios and then bring in your financial planner to ensure your other financial goals will work with a proposed change in mortgage payments.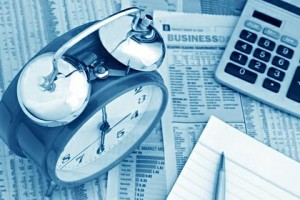 The important thing is not to assume it can't be done, because while many people don't realize it, the 20 year mortgage is now quite a common alternative to 30 and 15 year mortgages for those who know to inquire about it.
—For more information on buying real estate or questions regarding Steamboat Springs real estate  in Steamboat Springs, Colorado, feel free to call Charlie at 970-846-6435 or write me an email at: charlie@steamboatsmyhome.com
Thanks,
Charlie