Mud Season in Steamboat Springs is a Great Time to Shop Real Estate
Steamboat Springs in late October, early November is rather uneventful except for the hunters in orange who can be seen everywhere and come from all areas of the country. It's what the locals call mud season because the beautiful, sunny fall weather has given way to pre winter weather where we get a little rain, a little snow and there's not much going on.
For this reason exactly, it's a great time to look for a home in Steamboat Springs! The numbers support it – closings in January are typically low due to the fact that few contracts are put on homes in the last quarter of the year.

Here are a few reasons to venture to Steamboat Springs, CO when the ski mountain isn't open and the summer activities aren't in full swing:
* Your real estate agent will have plenty of time on his or her hands to cater to your every request – kids are in school, no powder days on the mountain and no mountain bike rides on beautiful sunny afternoons are penciled in.
* Merchants, lenders and home inspectors have ample time to assist you with all the checklist items that need attention when your offer is accepted on the perfect mountain home, and you might even get them on the first call.
* Most second homes are empty and have been cleaned and winterized awaiting their owners to come for a ski holiday – so if they are on the market it's the perfect time to see them.
*With a January closing, you might have just enough time to get settled in and unpacked by the time friends you never knew you had book their ski vacation in your spare bedroom.
* You'll get great deals at hotels, restaurants and day spas looking for customers to fill their rooms, seats and massage tables, and the checkout line will be short at City Market.
So don't wait until March or June like everyone else to start looking for the perfect Steamboat Springs' home. Give me a call now and be in your home by the time Steamboat Springs' champagne powder days envelope our ski slopes every morning.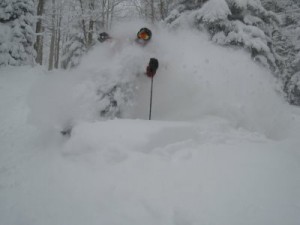 —For more information on buying real estate or questions regarding Steamboat Springs real estate or renting a home in Steamboat Springs, Colorado, feel free to call Charlie at 970-846-6435 or write me an email at: charlie@steamboatsmyhome.com
Thanks,
Charlie