One of the best places to live in Steamboat Springs – Old Town
Like many downtown areas, Old Town Steamboat Springs is the center of Steamboat's character. Within walking distance to Lincoln Avenue and Yampa Street, living in Old Town makes it convenient to stroll down for morning coffee or browse at the public library, not to mention checking out one of 75 local restaurants and bars. My favorites might be Mambo for Italian around 5th and Lincoln and Ciao Gelato on Yampa Street & 7th. The Steaming Bean is my choice for coffee and treats. They are located on 7th and Lincoln.
As far as the homes go, Old Town Steamboat is an eclectic mix of great old and remodeled homes nestled under large deciduous trees that tower over many of the street. Most of the homes are on smaller lots thus it won't take long before you're having lemonade with your neighbor. But be aware when looking at real estate in Old Town, the age of some of the home you have to look out for material defects. Some of these homes have poor foundations, inadequate insulation, and systems needing updates.
As for homes and prices, one could by today a 2 plus bedroom single family home that's 1,100 square feet on Merritt Street for $297,900. Or a wonderful old home on Soda Creek for $650,000 Lots of potential with this one. Tons of charm but needs updating. Or you can buy a newer home on a quiet street for
$1,150,000. This home on Spruce has a great floor plan and feel.
Most Old Town homes are early 20th century style with predominantly bungalow and craftsman style architecture. There are many local parks featuring grass lawns, creeks, and many walking trails. In addition, the newly constructed Soda Creek Elementary School which is right in the middle of Old Town making is very convenient for families with kids. Old Town is charming and delightful.
Travel times: 4 minutes to skiing. 1 minute to fishing. Biking out your door. And then there's Howelsen Hill which is right in Old Town – so skiing is 1 minute away.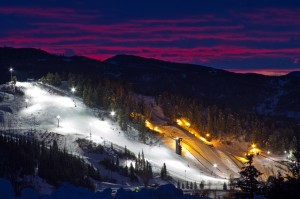 —For more on this topic or questions regarding real estate in Steamboat Springs, feel free to call Charlie at 970-846-6435 or write me an email at: charlie@steamboatsmyhome.com. I will answer your post or email promptly with candid and informed answers. Click here to view all properties in Steamboat Springs in "real time" — This is one of the few real estate sites showing all foreclosed and all short sale listings in real time and updated every few minutes.