Perry-Mansfield Premieres – World-Class Performances in Steamboat Springs.
Last night I took my 8 year old to 2 performances at the Perry Mansfield Professional Intensive Theater in Steamboat Springs, Colorado. But before I begin, I have to say 2 things: I grew up in Seattle and attended many performances at highly accredited theaters. And two, I had a minor in theater arts at Whitman College, in Walla Walla, Washington. I'm not saying I'm a theatre critic, but I do have a little background or experience in the arts. I left last nights performances amazed and encouraged that such great theatre can be viewed right here in my small town.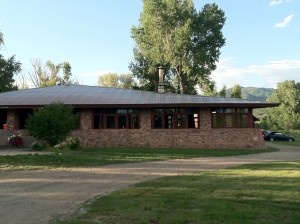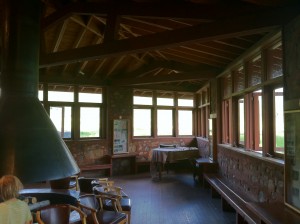 Who knew that living in such a small town, 3 hours away from a major city (Denver) one could watch such great theatre. But it's true and it's right in our back yard. And to be able to see "World Premieres" of plays that might someday hit Broadway – or off Broadway, is something special.
"This is Olympic-level stuff," said Victor Maog, Perry-Mansfield's director of theater.
Rey Pamatmat "Out of Joint" and Otis Sallid "The Moon" wrote these two new plays that both saw their debut here on Steamboat Springs.
And these two plays were great. Even my 8 year old liked them. They were solid performances and incredible professional. These were well written, well directed, and very well performed plays that would receive acclaim in any major city.  Needless to say, I'm really excited to have this wonderful performing arts school so close to Steamboat Springs and to have the opportunity to view such exciting performances and not have to drive to Denver.
Here's a little history on Perry-Mansfield Performing Arts Center.
"In 1913, Charlotte Perry and Portia Mansfield fulfilled their dreams of creating a theater and dance camp in the mountains. Now, 97 years later, Perry-Mansfield is recognized as the oldest continuously-operating performing arts school and camp in the nation. Throughout the years, a number of distinguished alumni, faculty, and guest artists have passed through the doors of Perry-Mansfield. The list includes Robert Battle, Sammy Bayes, Jessica Biel, Ruthanna Boris, Wally Cardona, John Cage, Martha Clarke, Merce Cunningham, Harriette Ann Gray, Julie Harris, Dustin Hoffman, Hanya Holm, Lee Horsley, Doris Humphrey, Jack Lee, José Limon, Rue McClanahan, Agnes de Mille, Daniel Nagrin, Peter Pucci, Jason Raize, Lee Remick, Stephen Schwartz, Amala Shankar, Ton Simons, Francis Sternhagen, Helen Tamiris, Joan Van Ark, and Charles Weidman."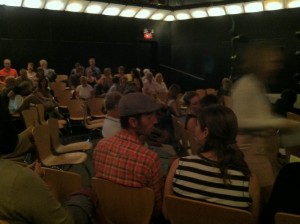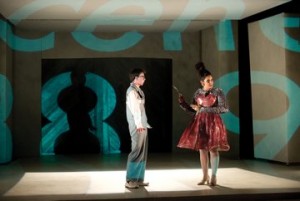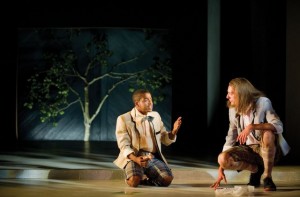 To view a local review of these Perry-Mansfield Premieres in Steamboat Springs from the local Pilot click here.
—For more information on Perry-Mansfield, real estate or questions regarding Steamboat Springs real estate or renting a home in Steamboat Springs, Colorado, feel free to call Charlie at 970-846-6435 or write me an email at: charlie@steamboatsmyhome.com.
Thanks,
Charlie