Realtors Should Ask This ? First
Real estate agents ask clients a lot of questions. The more questions we ask, the better we can hone in on what clients want and how we can make that happen.  One specific question we should all be asking actually has nothing to do with real estate but is sure to make our clients' lives easier and elevate (hopefully) our level of service.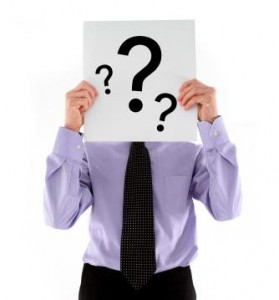 So what is this key question?  "WHAT IS YOUR PREFERRED METHOD OF COMMUNICATION?"
What you say, when you say it, and the method in which you communicate are all important.  Knowing how our clients want to communicate can be incredibly helpful.
In today's high-tech world, there are a lot more options in which to communicate than there were 10 – 20 years ago. Everyone has their personal preference and preferences should be acknowledge and respected.  Some people love email, while others would rather text. There are also many folks that still prefer speaking by phone.   And still other clients (although fewer and fewer) prefer face to face meetings.
With all these communication options, I feel  it's important to find out which method(s) are prefer by each client and communicate accordingly. I now keep notes in my files and if a client prefers texting, I text, if it's email then I email…you get it – client preferences rule. Better communication leads to faster and more accurate results, and that helps everyone involved in the real estate transaction.
Communication and real estate agents is always a sensitive issue.  Even George Bernard Shaw saw that communication is the key.
—For more information on buying real estate or questions regarding Steamboat Springs real estate or renting a home in Steamboat Springs, Colorado, feel free to call Charlie at 970-846-6435 or write me an email at: charlie@steamboatsmyhome.com.
Thanks,
Charlie