As you turn into the drive that leads you to the large wraparound deck and slowly open the custom-designed oak door, you are greeted by a warm and inviting entryway filled with an abundance of the exquisite natural light that is so much a part of what Colorado is famous for.  Immediately your heart says "Welcome Home."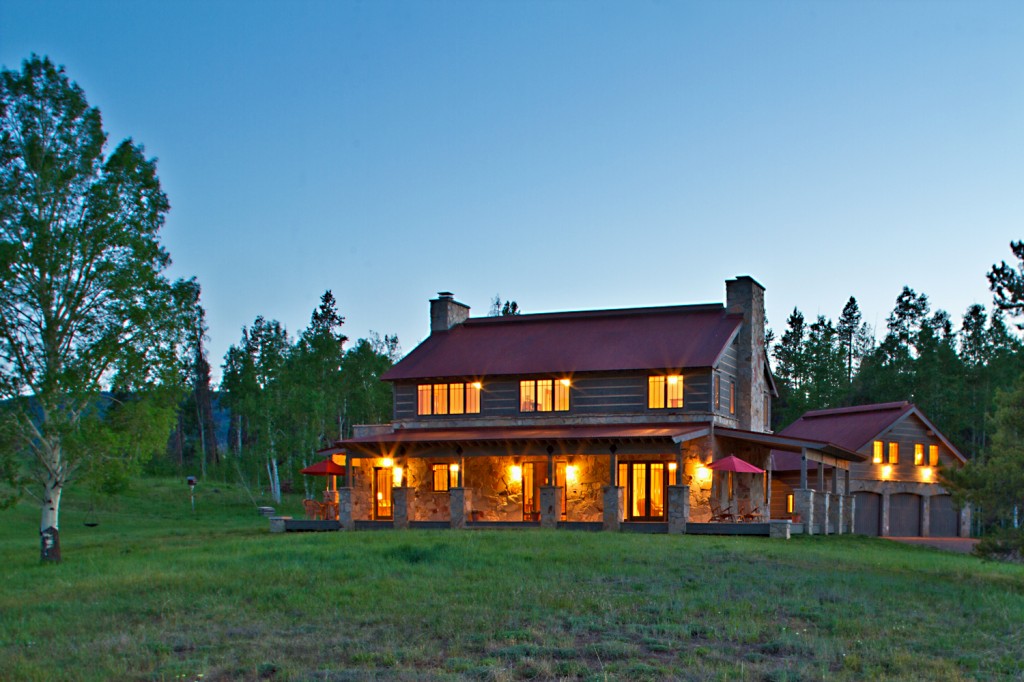 You'll find the Ponderosa Trail Ranch located just outside of Steamboat Springs in Oak Creek, Colorado behind the gated community of Morrison Divide Ranch.  The property, situated on 35 acres of fertile fields and surrounded by National Forest, offers outstanding views of the mountains and valleys the Ute Indians once called home.
This four bedroom, four bath custom designed home, hand-crafted of beautiful stone work and robust wood siding, includes luminous wide-planked hardwood flooring throughout.  The two stone fireplaces located in the kitchen and living room provide the home with ample warmth during the long Colorado winters while the vaulted ceilings visually enlarge the home to create an open and inviting living area.
Additionally, a covered walkway provides access to an oversized detached garage which is also home to a one bedroom caretaker unit situated above.  With exceptional well water and additional water rights included for hay field irrigation, the small barn located on the property could provide a home for your horses, as well as storage for the rest of your toys.
Make your dream of living life the western way come true by making this incomparable Colorado ranch your home.  Please contact me here with any questions you have about the property or to take a look. Thanks, Charlie