Steamboat Spring, Colorado Realtor Charlie Dresen and Haakon, the Crown Prince of Norway. What do these two have in common? A love for telemark skiing.
The Crown Prince of Norway video CLICK HERE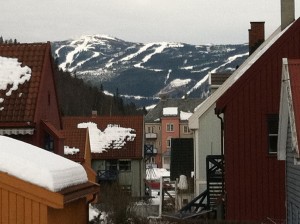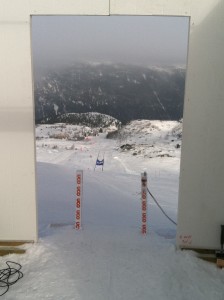 My goal embarking on this trip to the World Cup Finals and World Championships was to get a top 15. I really felt that such results was attainable. Sure, I get that I'm competing against racers more than half my age. And yes, the majority of these racers literally take this sport very serious and they train on-snow, 6-7 days a week for 8 months out of the year. And yes, many of these racers are funded by their national telemark organizations. But heck, I have desire too. But I'm learning that desire, and hard work albeit sporadic, just doesn't get you to the top of your sport. So, with one race to go, it's looking my I will fall just shy of my goal and be content with my best finish of 16th place.
Over the last 2 days we competed outside of Rjukan, Norway. It's about a 4 hour ride northwest of Oslo. The 2 races were very technical. It was on a flat hill and any mistakes or being too aggressive in the turns really showed in the time. I was being a little hard on my turns and I placed in the mid to late 20's. The last race is on Saturday.
I am content. And traveling in Norway for two weeks has been a blast. It's not every day that Haakon, the Crown Prince of Norway shows up to watch the World Championships in Telemark racing.
About Rjukan
"Rjukan is also famous for its World War 2 history and the brave actions performed in the area which were immortalised in the film Heros of Telemark. You can read more about the WW2 history at the tourist offices web pages. The town was originally built up around a large industrial company (Hydro) but in recent years the industry has been built down dramatically. This has led the town to find other ways of making an income and they have started work towards marketing Rjukan as a tourist objective. The area has lots to offer with the mighty peak of Gaustatoppen (1883m) towering above the town. There is a very good skiing centre located there which draws lots of visitors and there are also lots of off-piste possibilities in the area. Because Rjukan is trying to develop tourism they are very welcome and friendly towards visitors and accommodation is usually no problem to find. A useful place to start is the web pages of the tourist office."