STEAMBOAT SPRINGS, A NORDIC MECCA
Steamboat's wide array of cross country ski areas makes it a premiere destination for Nordic skiers.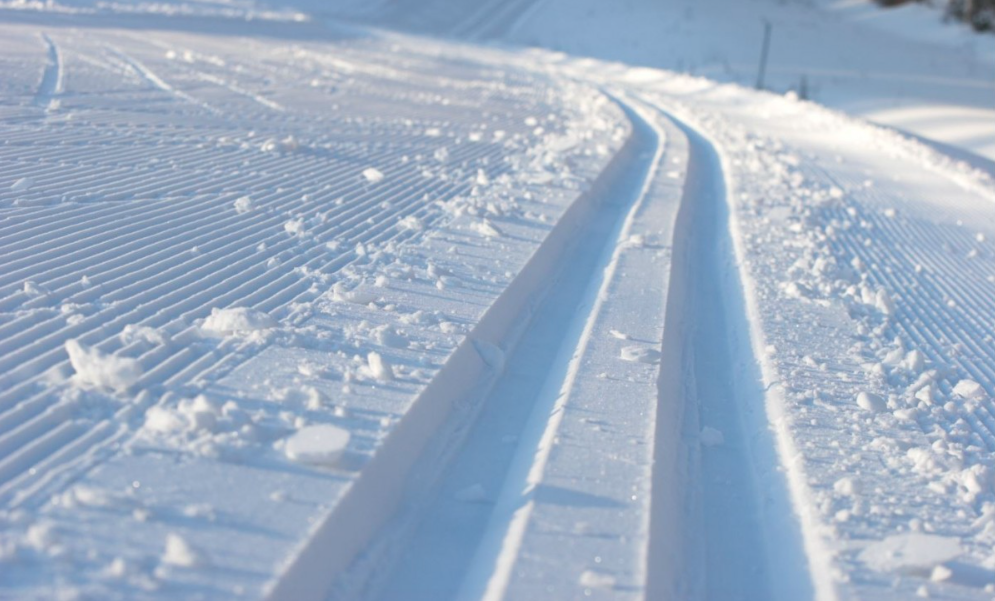 Steamboat is known for many things: its famous tree skiing, champagne powder, and western heritage. But what a lot of people might not realize is that Steamboat is fast-becoming one of the best destinations for Nordic skiing in the U.S.
Cross country skiing is nothing new: the Nordic skiing tradition in Steamboat is well over a century old. In case you're looking for some good dinner conversation, the story goes something like this: When Karl Hovelsen emigrated to the United States from Norway in 1905 and eventually settled in Steamboat in 1913, he brought Nordic skiing with him. Later known as Carl Howelsen, he's the guy who Howelsen Hill was named after. There, he trained many locals in Nordic skiing and so began one of the most prolific Nordic skiing programs in the United States, with a legacy that continues today.
What's relatively new is that Steamboat's rich Nordic skiing tradition continues to grow and evolve with an ever-expanding offering of Nordic ski areas, making it one of the top cross-country skiing destinations in the U.S. Nordic skiing has come a long way since Hovelsen landed here from Scandinavia. From the more technical and fitness-oriented skate-skiing style and classic Nordic, to the solace and fresh snow awarded to backcountry cross-country skiers, Steamboat has seven different areas to choose from with every kind of terrain imaginable. Whether you're looking for a peaceful wilderness experience away from the hustle and bustle of the ski area or wanting a heart pumping, full body workout, Steamboat's Nordic trails have it all. The best part? It's practically free (at least relative to alpine skiing's ever-increasing lift ticket prices) with inexpensive day passes for around 20 bucks or less at most Nordic areas.
Here's the rundown of Steamboat's Nordic ski areas, where the "kick and glide" style of skiing can be enjoyed with a healthy dose of pride:
Steamboat Ski Touring Center
Located less than a mile from Mount Werner just inside the subdivision appropriate named The Sanctuary, the Steamboat Ski Touring Center has offered an extensive network of 15 kilometers of groomed trails for both classic and skate skiers on the fun, playful terrain (through what is one of Steamboat's most scenic golf courses in the summer) for 38 years. What's great about this area is it has something for everyone, from the flat loops that are perfect for first timers getting their legs underneath them to the longer loops with a wide variety of terrain for more advanced skiers looking to get a great workout. With everything from dense forest running along the banks of Fish Creek to wide open meadows and rolling hills, and a convenient location close to Mt. Werner, it's a great place for a quick weekday ski workout. Just don't be surprised if you get lapped by Lycra-clad rippers—a lot of competitive racers train here. Still, with its full-service rental shop, lessons and retail store, it's a great choice for first-timers too.
Bonus: Don't miss the homemade soups, bread, and baked goods served in the lodge snack bar, a local's favorite. http://www.steamboatnordiccenter.com
Lake Catamount Touring Center
The country club lifestyle just got its winter coat on at Catamount Ranch and Club, a private development nine miles outside of town, giving Nordic skiers the kind of immaculate setting and million-dollar views that it has afforded to its residents, thanks to the Lake Catamount Touring Center. We're talking about miles of trails that meander through hay meadows and along Lake Catamount with epic views of Pleasant Valley and beyond. To add to the ambiance, a full-service rental shop and retail store housed in a cozy but elegant log cabin and warming hut. With over 50 percent of its trails dedicated to easy terrain, it's a great place to learn. But with 25 kilometers of trails, there's plenty to keep you entertained for many years to come. Open for classic, skate, snow shoe and fat tire biking.
Bonus: For the full country club experience, try lunch at the Lakehouse restaurant, open to the public year-round.  http://catamountranchclub.com
Haymaker Nordic Center
Situated on another gorgeous golf course property, Haymaker affords views in every direction with its wide-open vistas and 10 miles of groomed trails featuring easy, rolling terrain. In fact, 100 percent of the trails here are for beginners, so it's ideal for first timers but still fun for more advanced skiers looking to work on speed or technique. Let's be honest: one of the best things about Haymaker is getting a good workout so you can then indulge in a big lunch at the clubhouse afterwards. Enjoy great food and even better views at this lively gathering spot which is a fun place to gather with friends. Retail store and rentals available. Open for Nordic, skate skiing and (new this season) fat tire biking.
Bonus: Dogs allowed on Monday, Thursday and Sunday.
Howelsen Hill Nordic Center
Home to the Steamboat Springs Winter Sports Club, this is where many a Winter Olympians are made. Follow in their footsteps (or tracks) and soak in this living piece of history while on skis. Just know it's not going to be easy—75 percent of the trails here are for experts, with only 15 percent moderate and 10 percent for beginners.  Feel Steamboat's rich skiing history soak into your bones along with the drop-dead views of Mt Werner as you explore the 15 kilometers of trails on a ski area that has been in operation (get this) for 100 years!
Get a blast from the past at Howelsen Lodge, the funky A-Frame at the base of the mountain that is home to many skiing legends.
Rabbit Ears Pass
Escape the crowds at the summit of Rabbit Ears Pass, where a network of non-groomed backcountry trails are ideal for anyone who loves the kind of pristine wilderness you just don't get at the ski area. Spend hours skiing through the dense forests and open meadows without the crowds (the further you go, the fewer people you'll see). The one officially maintained and groomed trail is Bruce's, a 5-kilometer loop that is maintained by Routt County and Steamboat Springs Nordic Council volunteers. But there is a lifetime of terrain to explore if you are willing to go off the beaten path (quite literally) and venture down the unmaintained trails and loops that go deep into the backcountry. Located 1.5 miles west of the summit of Rabbit Ears Pass, there are no facilities so pack your own water and food and be prepared for changing weather conditions (layers are a must). With mostly expert and moderate terrain (only 20% is for beginners) this might not be ideal for unexperienced skiers (though snow shoeing and fat bikes are allowed).
Bonus: Did we mention the skiing is free? And so long as you stay off Bruce's dogs are allowed, so it's a great place to spend the day with your fur babies.
Steamboat Lake Park Touring Center
If you want to take a little field trip and get out of town, take the beautiful and scenic drive through the Elk River Valley north of Steamboat, and you will find that Steamboat Lake is the perfect escape. What better way to enjoy it than by exploring on cross country skis on 15 kilometers of trails nestled between Hahn's Peak and Sand Mountain, with epic views in every direction? There are plenty of beginner and intermediate trails that are regularly groomed with some more advanced terrain as well, so it's a great destination for skiers of all levels. Located at 8,000 feet, you'll find the best early and late season snow here. Check out the local restaurant for lunch afterward and spend the day in this pristine, remote park.
Bonus: Day passes are only seven bucks and dogs are allowed (though leash laws are strictly enforced).  http://parks.state.co.us/parks/steamboatlake
Reproduced with permission from SteamboatSIR.com