Steamboat Springs Area National Forest Safety Tips
Spring is definitely in the air and soon outdoor enthusiasts will be coming to the Steamboat Springs area to hike, bike and camp in the National Forest areas that surround Steamboat Springs. With limited snow left at lower elevations and the Steamboat Springs' ski mountain closing on April 15th, the next round of visitors to RouttCounty will be those looking to enjoy the National Forest land and all the beauty it has to offer.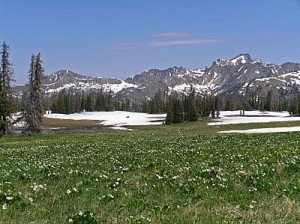 While beautiful and very accessible from Steamboat Springs, the U.S. National Forest Service does want visitors reminded that dangers exist in our National Forest land, and for safety purposes as well as the protection of our natural forest resources, here are some guidelines and reminders to follow:
Protect Yourself from Falling Trees
* Be aware of your surroundings; avoid dense patches of dead trees that can fall without warning.
* Beware of strong winds and stay out of the forest when windy conditions exist that could blow down trees. If winds pick up after you are in the forest, head to a clearing where you are out of reach of potential falling trees.
* Place tents and park vehicles beyond the radius of where a tree will land if it does fall.
* When driving in remote areas of the forest, park close to a main road rather than on a one way section or a trail to avoid being trapped if a tree falls.
* Keep an axe or a chainsaw in your vehicle to remove fallen trees that may impede your exit from the forest area.
* Cell phones have no coverage in many areas, so they should not be counted on as a reliable means of communication.
Motor Vehicle Users Should be Aware of the Following
* Motor vehicles of all types must remain on designated trails and roads. Violations start at $75 and escalate from there if resource damage occurs as a result of the infraction.
* Some roads may remain impassable long after main roads are clear. Snow drifts, waterlogged roadbeds, trees and other debris can remain for weeks (or months in hard winters) after main roads are clear.
* Resist the temptation to drive off roads, trails or wet areas as it causes rutting and ultimately harms natural resources, including water quality. Fines will result if you are caught off designated driving routes.
* Some roads are closed in the spring to minimize disturbances to known elk calving areas.
* Please turn around, note the location and as soon as possible report it to the nearest Forest Service office, if you come across a section of road that has water flowing across it or is washed out.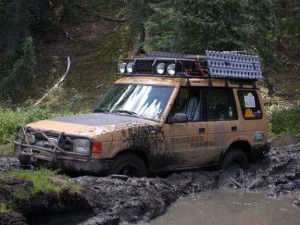 These guidelines are both for your safety and protection as well as the preservation of our National Forest land. For more information please contact the U.S. Forest Service.
—For more information on buying real estate or questions regarding
Steamboat Springs real estate
 in Steamboat Springs, Colorado, feel free to call Charlie at 970-846-6435 or write me an email at: charlie@steamboatsmyhome.com