Steamboat Springs Real Estate Report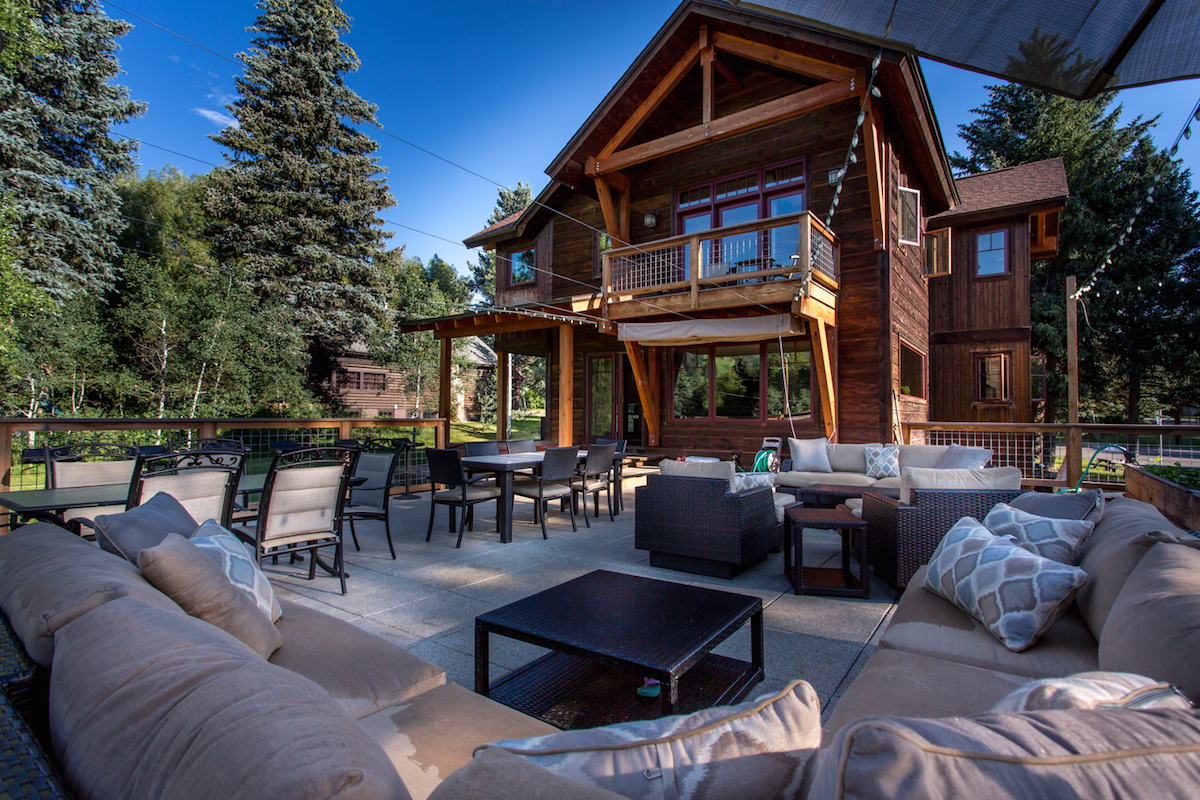 Summer in The 'Boat is pretty special. I hope you have been out and about this summer soaking up the sun, reeling in the fish, floating in the river and lounging on the deck.
For questions about the Steamboat lifestyle and our real estate, please ask me. I am passionate about my community and real estate.
Search all Steamboat homes, townhomes and condos by clicking this link.
Routt County Real Estate Analysis
While May was the best month for gross sales of Routt County real estate thus far in 2015 at $47.6M, that is down -15.67% compared to May 2014.  103 transactions were closed in May down -15.57% compared to the previous year's month of May.
| | | | | |
| --- | --- | --- | --- | --- |
| Price Point | % of transactions | Previous month % of transactions | % of volume | Previous month % of volume |
| Under $500K | 66 | 67 | 29% | 32% |
| $500,001 – $1M | 27 | 16 | 31% | 19% |
| $1M – $3M | 9 | 18 | 26% | 50% |
| Over $3M | 2 | 0 | 14% | 0% |
There were 2 bank sales, down from 4 for the previous month. 47% of May's transactions were financed while 53% were cash closings.
May 2015 Routt County real estate synopsis
How's the local Steamboat Springs real estate market? All over the place. Some ups, some downs and lots of seasonal influence like in high-end condos. Take a look at current absorption rates for condos, single family home and townhomes. The absorption rate is the rate at which available properties are sold within a given period of time in a particular real estate market. A healthy real estate market has about 6 months of inventory. More than 6 months we consider to be a "buyer's market", less than 6 months is a "seller's market".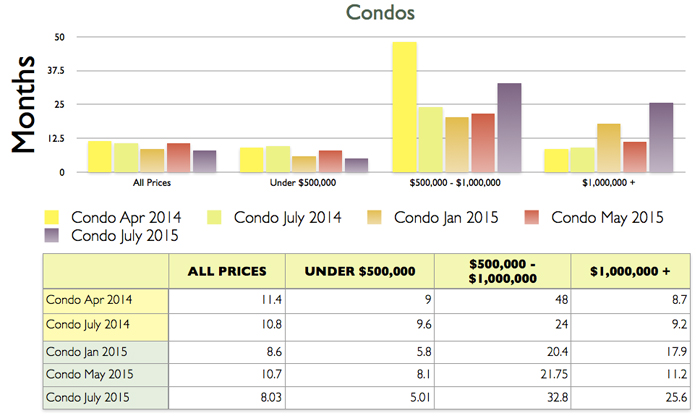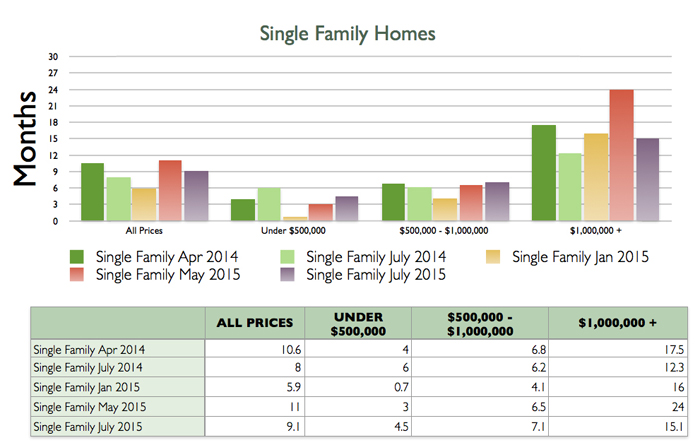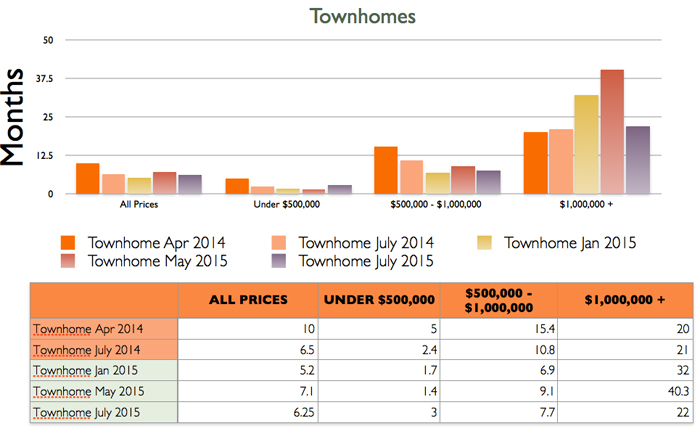 National Real Estate Market
U.S. home price increases slowed a bit according to the April 2015 S&P Case-Shiller Home Price Index. The national index rose 4.2% in the 12 months ending April 2015 compared to 4.3% for March.  The 10-city composite gained 4.6% year-over-year while the 20-city composite gained 4.9%.
"Home prices continue to rise across the country, but the pace is not accelerating," says David M. Blitzer, Managing Director & Chairman of the Index Committee for S&P Dow Jones Indices, "Moreover, consumer expectations are consistent with the current pace of price increases." Blitzer is referring to a recent national survey published by the New York Fed which showed the average expected price increase among both owner and renters is 4.1%.
Pending home sales are 10.4% higher than a year ago, according to the National Association of Realtors. The solid pace of job creation over the past year has given the housing market a boost this spring in all four major regions. In May, however, interests rates rose on 30-year fixed loans from 3.6% to 4+%. Higher interest rates combined with rising home prices hurts affordability.
"Housing affordability remains a pressing issue with home-price growth increasing around four times the pace of wages," said Lawrence Yun, chief economist for the National Association of Realtors. "Without meaningful gains in new and existing supply, there's no question the goalpost will move further away for many renters wanting to become homeowners." Recent reports show that sales of new and existing homes are rising and construction of new homes had strong gains in May.
S&P Case Shiller Home Price Index for April 2015
Regards,
Charlie
Want to learn more about me?
Charlie Dresen
Real Estate Associate Broker |Sotheby's
Change Your Experience
970-846-6435 | SteamboatsMyHome.com
Charlie@SteamboatsMyHome.com