Steamboat Springs Real Estate Report
Routt County/Steamboat Springs Real Estate Market Update
September was a great month for the Steamboat Springs real estate market. 122 transactions took place, more than any other month in 2013 so far, to the tune of $48M in gross volume.  As Colorado resort towns saw record tax revenues this summer,  real estate was setting records as well. September volume reflects increased activity during July and August.
       

> 

September 2013 dollar volume was UP +86.15% over September 2012
   

   > 

Year-to-date dollar volume is UP +14.09%
       

> 

Transactions were UP +45.24% from September 2012
       

> 

Year-to-date transactions are UP +11.75%
     

 > 

44% of the volume was under the price point of $500,000
There were 72  residential sales with single family homes represent the most common real estate transaction. 54% of these sales had loans at closings while 46% were cash transactions.
       

>

Single Family sales = 29
       

>

 Condo sales = 22
      

 >

Town house = 19
     

 >

Farm & Ranch = 2
—————————————
       >

Av

erage

price for single family up +11%
       >

Average price for

Multi-Family (condos/townhomes) down -4%
     

 > 

Average price for vacant Land down -29%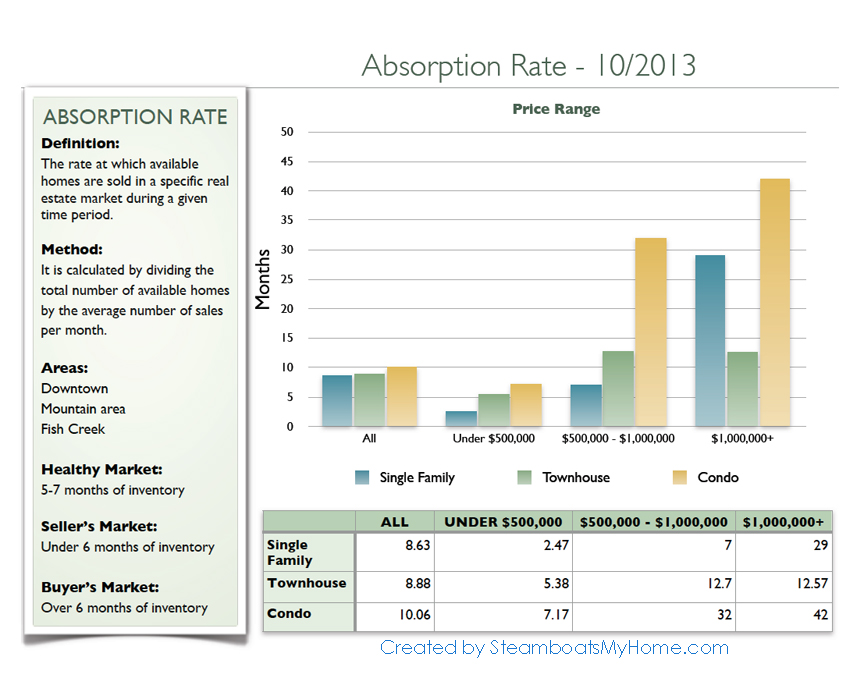 According to our recent absorption rate, the rate at which homes are selling in a specific market, we are still in a healthy market for single family, townhomes, and condos under $500,000. It's a Seller's market for this price range.  Higher priced properties ($1M+) are moving much slower and thus, still a buyer's market.
Click here to see full Market Report for Steamboat Springs
National Real Estate Market Update

 
The S&P/Case Schiller Home Price Indices for August, the leading measure of U.S. home prices, reported that the 10-City and 20-City Composites had a 12.8% growth increase over August 2012. Both composites posted their highest annual increases since February 2006 with 13 cities posting double digit gains.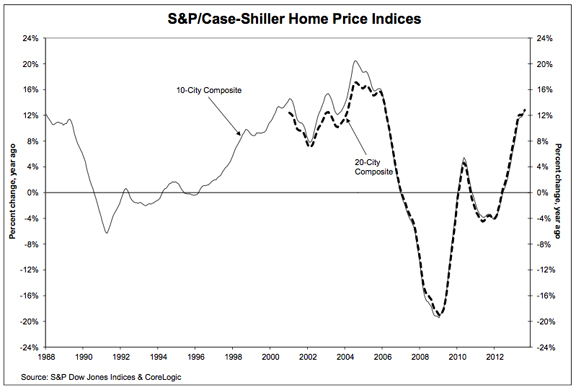 S&P/Case Schiller 10-City and 20-City Composite Home Price Index measures the value of residential real estate in 10 or 20 metropolitan areas of the U.S..
All signs show that consumer confidence is high; therefore, people are more willing and able to make higher-priced purchases like real estate. With 54% of Steamboat's second home owners coming from Out of State and the Front Range, we believe that this will benefit our real estate market too.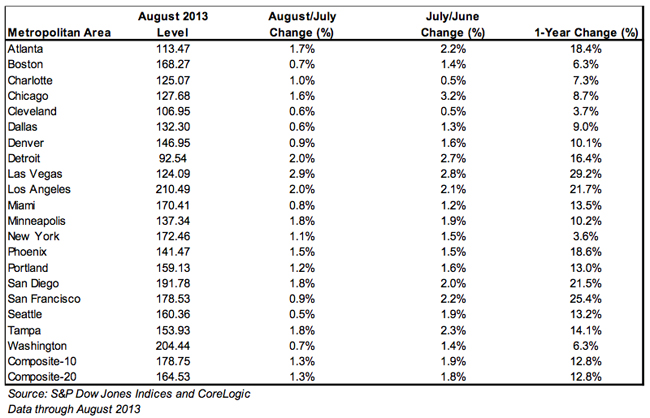 Colorado Real Estate Market Update
According to the S & P/Case Schiller Home Price Indices for August, Denver posted its 20th consecutive gain. The 10.1% increase in home values is the largest year-over-year gain since August 2001. Denver's affordable real estate coupled with low interest rates certainly benefit the City's healthy market.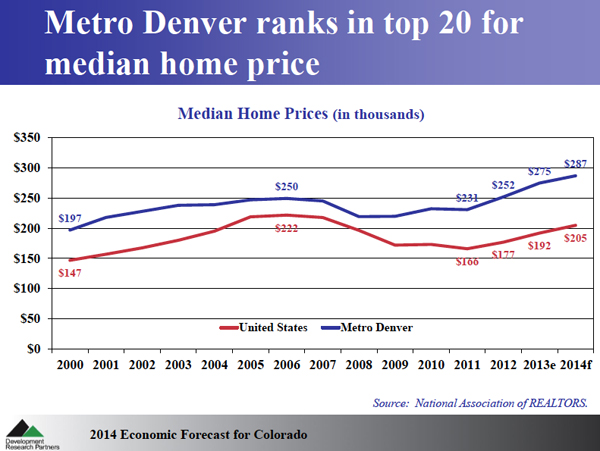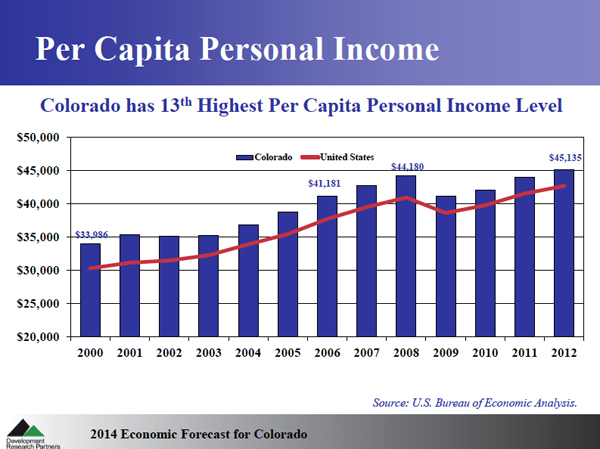 If you have questions about this information or would like to learn more about Steamboat's real estate market, please contact me. I am passionate about this community and real estate.
Starting January 1st, 2014, Prudential will become Steamboat Sotheby's International Realty. Elevating my already high level of service, I'm excited about the change.
Regards,
Charlie
Want to learn more about me?
Charlie Dresen
Real Estate Associate Broker |Prudential
610 Market Place Plaza, Steamboat Springs, CO 80487