June 1, 2011 is the deadline to save. And it's risk free. It just requires a $99 deposit. But if you don't end up using it you can get your deposit back.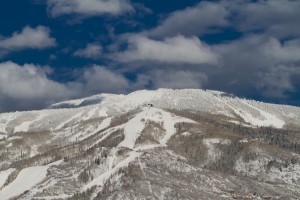 Steamboat's unrestricted $929 adult season pass offers incredible value for skiers and riders looking to notch up as many days as possible this winter. The PURE Pass provides six days of skiing and riding for $429 and fifteen days for $719. In addition, the PURE pass enables pass holders to reload their individual pass with special $39 tickets with no restrictions throughout the season.
Steamboat allows guests the option to lock in these prices with $99 down and pay the balance on September 15th. This partial pay/down payment option is only available through next Wednesday, June 1. Passes are available for purchase at www.steamboat.com/seasonpasses or by calling 879-0740. Locals can also purchase their passes in person at Steamboat Central Reservations, located on the second floor of the Pine Grove Building at 1475 Pine Grove Road. The office is open 9am to 6pm daily. The summer Ticket Office in Gondola Square will be selling Season and Pure Passes on Tuesday, May 31st and Wednesday, June 1st from 9 am to 6 pm.