Summer Gondola Rides at Steamboat Springs
Our ski area is open in the summer and provides a ton of fun. You can hike, bike, wine, dine, or just enjoy the view.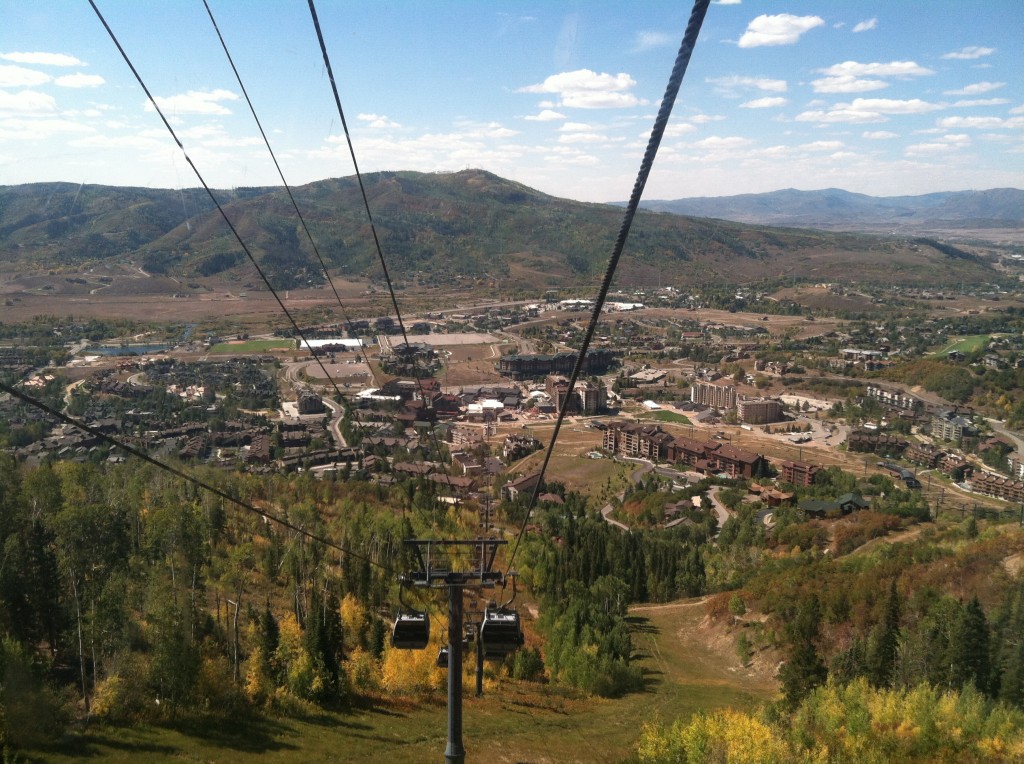 Hours and Tickets
In general, you can ride the gondola between 10a.m. and 4p.m. Monday thru Saturday, and 9:30a.m. to 4p.m. Sundays. The schedule is a little complex so check the ski area website first. Tickets are $20 for adults, $10 for kids 6-12 year olds, and 5 year olds  or under are free
Hike
There is a hiking trail system on the mountain. Maps are available at the base and signs are posted. In addition, you can just wonder about on your own. You can also take a Gourmet Guided Hike which I've never done but it sounds just wonderful.
Bike
Take your bike! Ride up the gondola then enjoy the many trails. There is an extensive bike trail system-click here for an online map.  You can rent a bike right at the base of the ski area or at numerous places in town.
Sit
Just sit and enjoy the views. From the expansive Oasis deck at the top of the gondola, just sit. Highly recommended. Sit by yourself, sit with friends, sit with a book, sit with your dog. Sit. Stay.
Eat
You can take the gondola up to wine and dine and I highly recommend a long time Steamboat tradition, the Sunday Brunch. For $39.95 you get a  gondola ride, a glass of champagne, a gourmet brunch,  and you can't beat the views from your table. Reservations recommended and price includes tax and gratuity.
A list of your dining options and the hours of operation are listed here.
Happy Hour
Sunset Happy Hour is something to actually plan your vacation around.  Starting at 5pm on Thursdays, you can ride the gondola up to a beautiful sunset, live music, and of course, cocktails. Your $12 ticket includes a $5 coupon towards food. This is an adult atmosphere and children are not recommended.
Dogs
Dogs ride free and must be on a leash at all times.
My favorite?
The Oasis Deck has the best Bloody Mary's in Northern Colorado.
So go enjoy the rolling hillsides of Aspens, the blankets of wildflowers, and the vistas. And, welcome to my home town.
Charlie
Real Estate Associate Broker |

Prudential
610 Market Place Plaza, Steamboat Springs, CO 80487