Looming Water Decision: Huge Implications for Steamboat Springs
In a year when Steamboat Springs had
record snow melt-off
and spring rainfall it's hard to conceive a water shortage any time in the future, but that's just what could happen in Steamboat Springs if the Regional Watershed Supply Project gains traction. While it's a little hard to explain, in a nutshell, here are the highlights:
*  The Green River, the largest tributary of the Colorado River, flows into and provides a large supply of water to the Flaming Gorge Reservoir as well as the areas it winds through including Moffat County. Eventually it joins the Yampa River in the Dinosaur National Monument area. As we locals know, the Yampa River runs right through Steamboat so hold that thought.
*  Front Range energy development projects using hydroelectric power are in need of large amounts of water…and the Regional Water Supply Project supports capturing 81 billion gallons of water annually out of the Flaming Gorge Reservoir and transferring it to Colorado's Front Range for use in as many as 5 hydroelectric power projects. The 81 billion gallons equates to about 25% of the Green River's annual flow.
Stick with me because this is about to hit home for Steamboat Springs and its Yampa River.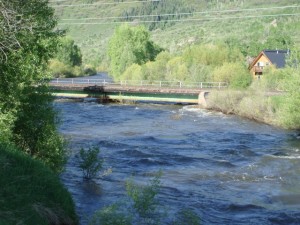 *  The 1922 Colorado River Compact mandates that Colorado, Utah, Wyoming and New Mexico have to deliver 7.5 million acre feet of water annually to California, Nevada and Arizona. The Green River plays a major role in fulfilling this obligation.
*  Where would California, Nevada and Arizona "find" the water they've been promised if the Green River water supply is being diverted to the Front Range?  Steamboat Springs' Yampa River along with 3 or four other rivers in the region.
*  Why is this an even bigger deal than it first appears? Our Yampa Valley region is seeing an influx of investors looking for oil. The beginnings of an oil well boom are well under way here and guess what? Without getting technical on the oil well extraction process, let's just say that most of the techniques used require huge amounts of water…what might become known as "precious" water.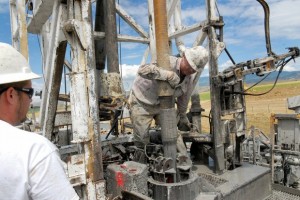 So at an economic time when oil well land investors are key to the continued growth and new jobs in our Yampa Valley region, the water supply they will absolutely, positively require is in jeopardy of being piped to California, Nevada and Arizona while the water those states used to get is piped to the Colorado Front Range to support their hydroelectric project development needs. And oh by the way…we need ample water reserves for our personal use here in Steamboat Springs and the Yampa Valley – we won't have record snow and rain fall every year…or perhaps now we should start welcoming that unpleasant mud season weather.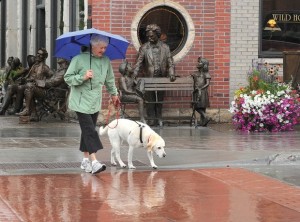 —For more information on buying real estate or questions regarding Steamboat Springs real estate or renting a home in Steamboat Springs, Colorado, feel free to call Charlie at 970-846-6435 or write me an email at: charlie@steamboatsmyhome.com.
Thanks,
Charlie