Winter 2017/2018 Flights to Steamboat Springs, CO
Attention Kansas City and Austin residents – you now have direct access to the snowy playground that is Steamboat Springs, Colorado! The winter 2017/2018 nonstop flight program has been released and now includes direct service to 14 major airports to link both our domestic and international guests and home owners. So, no matter where you are, finding a convenient route to Steamboat has never been easier.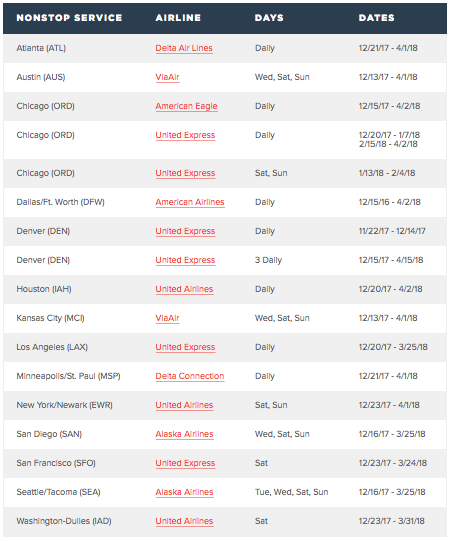 The addition of the Austin and Kansas City flights boosts the Steamboat airline program by 5% over 2016/2017.
VIEW THE COMPLETE WINTER 2017/2018 FLIGHT SCHEDULE
Regards,
Charlie
Want to learn more about me?
Charlie Dresen
Real Estate Associate Broker | Sotheby's
Change Your Experience
970-846-6435
Charlie@SteamboatsMyHome.com