$17M+ Sale Jumpstarts Steamboat Springs' 2012 Real Estate Year
Steamboat Springs' January 2012 real estate sales started off on a positive note coming in just ahead of January 2011 sales. A good start is always welcome, and with the snowfall finally taking Steamboat Springs literally by storm this week, things might just be looking up on all fronts!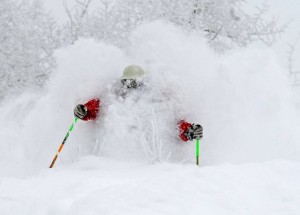 While local businesses were soft in January due to the minimal snowfall, the recent snowy weather has business owners across the resort market spectrum optimstic about stronger business through March. Reservations immediately picked up for the balance of the ski season as soon as news of our epic, record snowfall on Monday, February 20th  –  27 inches in one day – hit the news.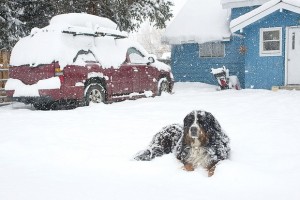 Highlights from the January 2012 Real Estate Report
* Sales Volume at $42,660,000 was 1.43% above January 2011.
* The number of transactions (66) was down 51.47% vs. January 2011, driven by a large decrease in Fractional sales which numbered 78 in January '11 versus only 13 in January '12.
* There were 14 Bank Sales that accounted for just over 5.5% of the overall sales, down from 18 Bank Sales in December and 15 in November.
* 64% of Residential Improved Unit Sales were under $300K and 85% were under $500K continuing the trend of entry level price points dominating the Steamboat Springs' market in 2011.
* South  Routt County had the highest share of Dollar Volume as a result of one very large $17M plus sale outlined below.
* The Mountain Area, usually top in sales dollar and transaction volume, came in second in dollar volume share at just over $6.2M, but did maintain the top spot in number of sales transactions with 20.
* There were 6 total sales over $1M with 3 of these sales being over $3M.
Highest Priced Sale for January 2012:
1/18/2012 $17,650,000 M&B: Section 21,22,27,28-5-84 aka Yampa Tailwaters.  This is a Development parcel that has three residential improvements with a total of 3,462 SF Living Area – 6 Bedrooms and 3 Baths.  YOC 1951.  There are also 13 ranch outbuildings on the site totaling: 7,716 in Square Footage.  The total acreage is: 514.82 AC.  It is located in theSouthRouttCountyarea at:31370 State Highway #131
Highest PPSF's for January 2012:  (two listed since the first one has a land-value factor)
1/27/2012 $800,000 Metes &Bounds in Sec 12-6-88 aka11505 US Highway #40–2 Bedroom 1 Bath YOC 1925 with 1,280 SF Living Area on 295.00 AC.  This property is located in the Hayden area.  PPSF is $625.00.
1/30/2012$693,500 in Howelson Place Condo Unit B301 aka703 Lincoln Avenue, B301 – 2 Bedroom 2 Bath YOC 2008 with 1,131 SF Living Area.  This is a new construction unit located in Downtown.  PPSF is $613.17.
—For more information on buying real estate or questions regarding Steamboat Springs real estate  in Steamboat Springs, Colorado, feel free to call Charlie at 970-846-6435 or write me an email at: charlie@steamboatsmyhome.com
Thanks,
Charlie