2013-2014 Steamboat Springs Ski Passes on Sale
The flowers are blooming-go buy your ski pass! The 2013-2014 Steamboat Ski Area passes are on sale until June 1st so hurry up and go online to reserve your pass. After June  the prices go up.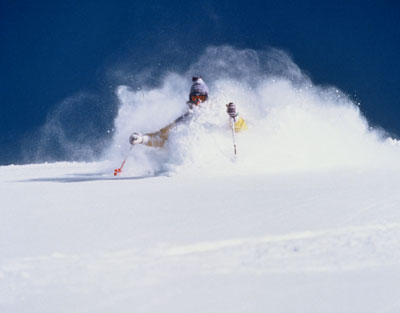 A season's pass will be $979 until June 1st.  Between 6/1/2013 and 9/2/2013 the price rises to $1,089. I'm not sure what happens after the September 2nd deadline but I'm sure it's not going to be cheaper.
A variety of other passes are available. The 6 and 15-day passes are quite popular, especially for out-of-town skiers and riders. Additional days can be purchased after you use up your days for $55 and $45/day respectively. To make it easy for everyone, Steamboat Springs Ski Area has a system set up for you to download your own photo to create your pass. They will mail it to you or you can pick it up when you arrive. Alternatley, you can always show up in person for your mug-shot. I think this is a great benefit to our out-of-town guests.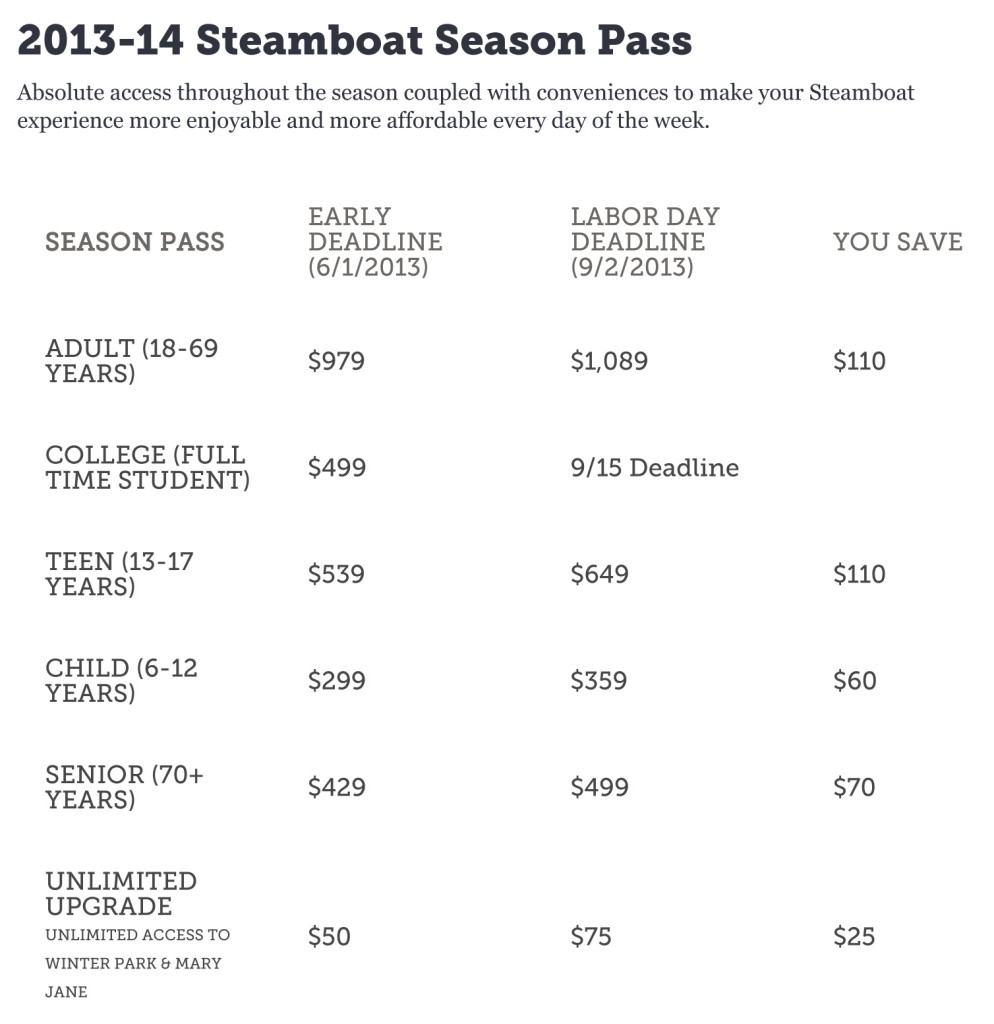 There are a variety of pass holder benefits  which include discounts on dining, lessons, equipment rentals, merchandise, spa, snowshoe rental and tours, summertime gondola use, and a very important category of Après ski discounts.
Here are some additional pass options that might work for you:
-If you purchase a Snowy Range season pass (near Laramie, Wyoming) for $219, you can buy 5 days at Steamboat Springs ski area for just $149.
– Or try the Rocky Mountain Super Pass Plus for $489. This is unlimited skiing  at Copper Mountain and Winter Park with 6 days at Steamboat.
-The 4BY40 pass remains popular.  This is 2 days at Steamboat and 2 days at Winter Park for just $199.
For out of town skiers and riders, keep an eye on the Steamboat Ski Area resort webpage. Many lodging and ski package specials pop-up throughout the season.
The flowers are blooming, we're getting our bikes out, we're shining up our golf clubs, and…we're thinking of skiing. Just another day in Steamboat Springs, Colorado.
Enjoy,
Charlie
Real Estate Associate Broker |

Prudential
610 Market Place Plaza, Steamboat Springs, CO 80487