A Day in Steamboat Springs, Colorado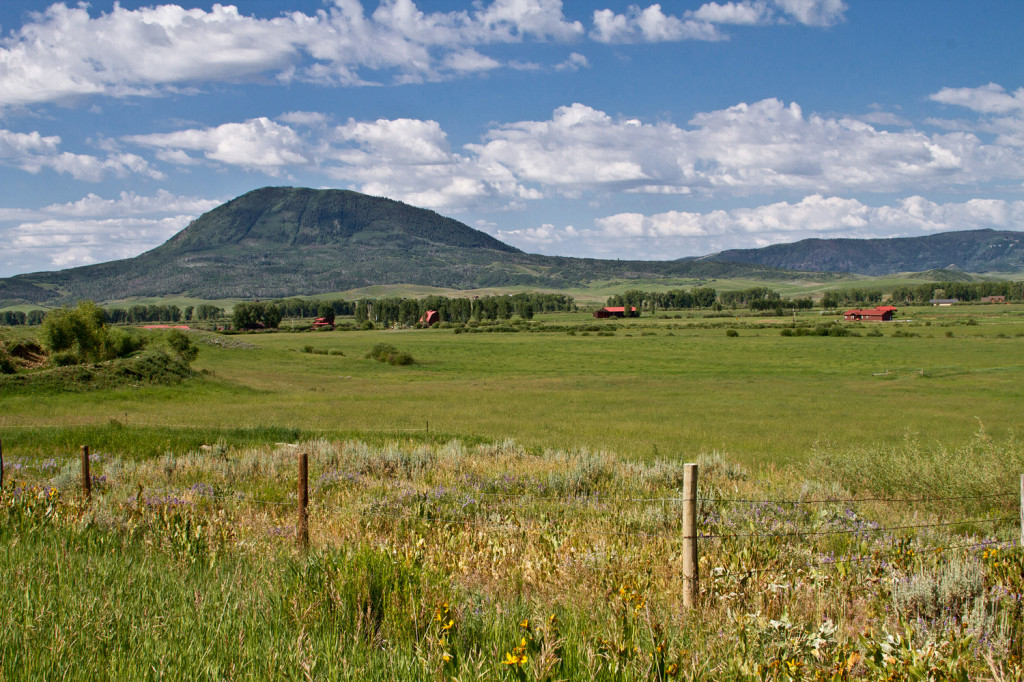 Let me tell you about my day recently:
I ran to our local Ace Hardware to get some repair parts for my irrigation system. 60 plus miles later, one $12.00 map, and a quick lunch out, I returned to my project.  A slight case of lack of focus?  Possibly. Happy I make Steamboat my home? Definitely.
I ran to Ace. They had my part. Steamboat's Ace at the Curve always has what I need. But as I was leaving, I just drove straight instead of taking a right…big mistake. I decided spur of the moment to drive up the Elk River to check out the flow. In the next few days the river is expected to reach its peak runoff level. It was roaring!
So, it was quite a pretty day. Dark, stormy clouds were brewing ahead, but the sun was shining behind me making the lighting just beautiful. As a photographer, I couldn't help but to keep driving. The Elk River valley is comprised of vast rolling ranch lands, a great fishing river, and  miles upon miles of Aspen groves. As I kept driving, the weather kept getting more exciting so I just couldn't stop. By the time I got to the Clark Store I was hungry so had to grab a GREAT Turkey Cranberry sandwich for the road. Still pretty out….just couldn't turn around.
I decided to continue and go check out the camping at Steamboat Lake State Park. It can be hit or miss this time of year depending on the snow levels. It looks pretty good for campers hoping to stay over Memorial Day weekend. I stopped by the Visitor's Center and discovered a great map for hiking, skiing, and biking: Steamboat Springs Mt. Zirkel  by Sky Terrain Trail Maps, $11.95.  But….the snow started.
Since I was in shorts and it was now snowing, I couldn't explore Steamboat Lake State Park so I continued on up to Hahns Peak Lake 3 miles beyond. The road leading to it was still closed and looked snowed in. Soooo, I had to continue on…
I finally made it up to Columbine where a friend of mine does a stint every summer as the local camp nurse at Poulter Camps. I think it's a scam-she's having way too much fun up there.
By the time I got back from Ace, the sun was shining and I could repair my sprinkler. Now, that's what I call a good trip to the hardware store!
Lack of focus? Maybe. Just another day in amazing Steamboat Springs? Definitely. Or, lets take a look at some homes in Steamboat Springs.
Enjoy,
Charlie
Real Estate Associate Broker |

Prudential
610 Market Place Plaza, Steamboat Springs, CO 80487