The Sad Reality of Foreclosures in Steamboat Springs.
Over the last couple years, I showed this home located in an area called the Sanctuary in Steamboat Springs. It's a high-end neighborhood near the Steamboat ski area and Fish Creek Falls. Most of the homes are between 3,500 and 7,000 square feet with value starting around $1,2 million up to $5 million.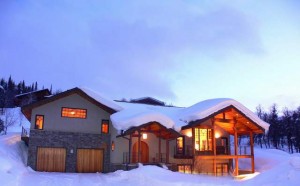 This home was priced at $1,500,000.
For several months this home was offered for sale as a short sale. This home did not sell and thus it went to auction a few months ago. After it sold at the Routt county court house I made this video referencing this home in the Sanctuary.
After this home was foreclosed on, the past owners stopped paying their utility bill and the gas and electric was turned off. This took place back in January. Well, January in Steamboat Springs is a cold month. Consequently, the pipes froze and the home sustained a lot of damage.  Water pipes burst and water damage can be seen everywhere. The walls have water damage with possible mold and the beautiful cherry hardwood flooring is all destroyed.  Most high-end homes in Steamboat Springs have in-floor radiant heat. So all the floors have plastic pipes and hoses in or under them and they most likely all need to be replaced.
Here are some before and after pictures: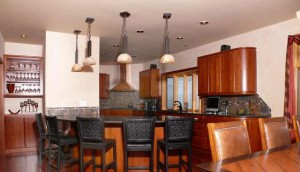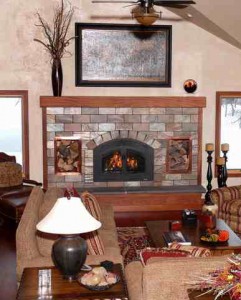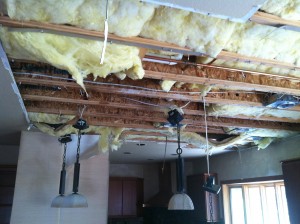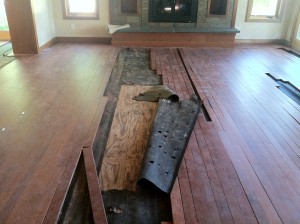 And like many foreclosed homes, all the appliances have been removed and the home is a wreck. And this is a bad reality of foreclosures.
This home is now on the market for sale for $975,000. Yet, I'd roughly estimate the damage to be around $200,000. And that's just from what I can see.
Foreclosure is bad. Nobody wins and this home in the Sanctuary is a prime example of seeing a great home destroyed in the foreclosure process.
Regards,
Charlie