Free Fishing Weekend in Colorado
Colorado Parks and Wildlife (CPW) hosts a free fishing event the first full weekend in June.  This weekend, June 1st and 2nd will be free fishing for all ages throughout Colorado for residents and non-residents. By waiving license requirements, CPW hopes the Free Fishing Weekend will encourage more people, especially children, to get out there and experience one of our most popular sports in the state.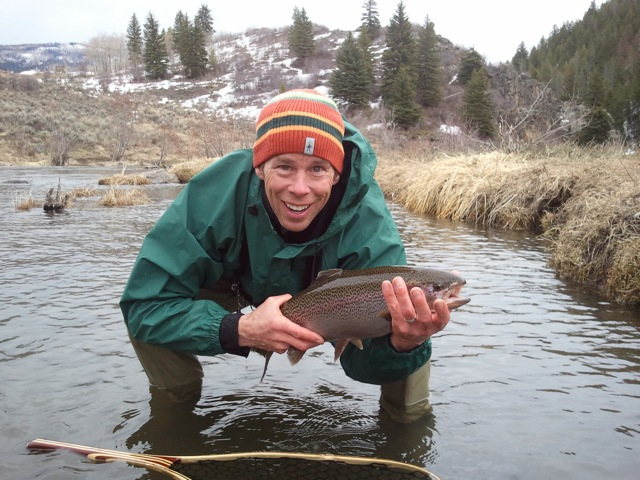 Regulations
Typically, fishing licenses are $26 annually for residents and $56 non-residents. Daily passes are $9. Children under the age of 16 are free; however, a second rod charge may apply which is $5.00. So here is your opportunity to save some money and share the joy of fishing with others.
CPW has an interactive fishing brochure with all the regulations and information you need. In addition, you can find information at most fishing stores, the local visitor's center, and the local CPW office located at 925 Weiss Dr. Steamboat Springs (970) 870-2197. Local license agents are listed online as well.
Where to Fish this Weekend
In the Steamboat Area, the CPW has named Stagecoach Reservoir as one of the 11 state parks as a fishing "hot spot". According to CPW, Stagecoach Reservoir, located just south of Steamboat, is known for its record breaking Pike.
Steamboat Lake State Park and Pearl Lake next door, are other highly popular fishing areas.
As for rivers, the Yampa and Elk rivers are flowing high and fishing is bad. Water color is cloudy at best. But the high water is here so things should start clearing up soon.
From shore, by boat, by dock, by any way possible, get out there and enjoy the great sport of fishing.
Fish on!
Charlie
Real Estate Associate Broker |

Prudential
610 Market Place Plaza, Steamboat Springs, CO 80487