A FRESH LOOK AT CONSERVATION – 4 STEPS TO MAKE A DIFFERENCE
Protecting the environment starts at home, and can be a good investment as well.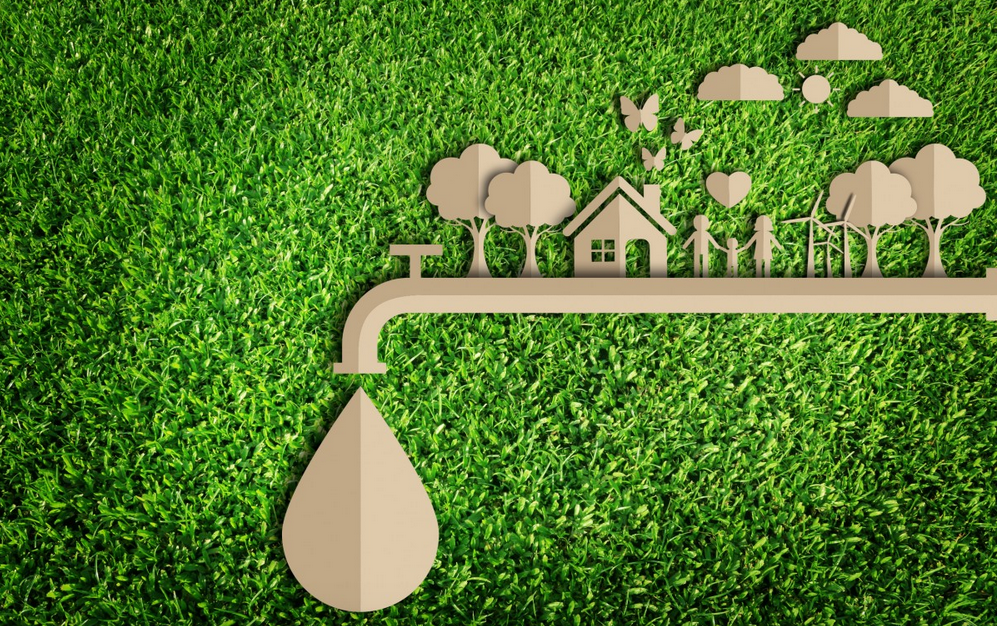 At a time when the political climate seems to be seeing as much change as the actual climate, it's important to remember the efforts we all make as individuals can make a difference regardless of what's happening in Washington D.C. No matter which side of the political aisle you're on, there are plenty of reasons to conserve energy, and that effort can begin with your home.
Whatever your motives, there's also a financial incentive to energy conservation, especially when it comes to your real estate investment. "It's just as much about saving money and making your home safe and comfortable as it is about conserving energy," says Sarah Jones, Executive Director of the Yampa Valley Sustainability Council (YVSC). "In terms of real estate, it's also a way to build on your capital. Putting money into energy efficiency for your home is a good investment. It will help with the resale value of your home, and it will also save you money in terms of your utility costs whether you live in your home full time or rent it out."
YVSC works to provide resources and act as a catalyst to help Steamboat become a more sustainable community, from education and outreach to advocacy. They offer a variety of programs that focus on everything from green building and energy conservation to adult education, waste diversion, tree planting and more.
Whether you want to protect the environment or protect your real estate investment, here are four ways to conserve energy at home:
#1) Start with low cost/no cost energy efficiency.
"Replacing all your lightbulbs with LED bulbs is the number one thing people can do that will have a significant impact on energy efficiency," Jones says. Another big one that's low on the cost spectrum is a programmable thermostat and timers. "You'd be surprised how many second home owners leave their heat tape on all year round. It's a huge cost savings to just get your heat tape on a timer."
#2) Upgrade your appliances.
"Appliances, especially refrigerators which are on 24-7, use a tremendous amount of energy," Jones says. Replacing older appliances with new energy efficient options will not only save money when the electric bill comes, it will increase the value of your home. "Low and slow showerheads and faucets are also great to keep in mind for conserving water, which is a huge issue in Colorado."
#3) Landscape consciously.
If a xeriscape (landscape that requires little to no water) is too big of a commitment, there are some great irrigation sensors that will shut off automatically when the ground being watered is saturated, rather than letting a sprinkler go for six hours, or unnecessarily after a rain storm. Lawn care is one of the biggest demands on water, and this is a great option for landscaping responsibly. "Even though it might sound counterintuitive because it does require a lot of water at first, planting trees is also a huge energy saver in the long run: it creates shade, especially if you are south facing, to help with energy and water regulation," Jones says. You'll need less water for your shaded grass and flowers and less energy to cool your house.
#4) Get a home energy assessment.
Chances are you have no idea how much heat is escaping from your house, or how much energy you're wasting because of things like insulation and air sealing. The good news is YVSC offers a community rebate program to make energy assessment more affordable. "Instead of paying around $500, it's only $150," Jones says. "We also offer energy coaching for free, but it's worth the investment to find out where and why your house is costing you more money to heat or cool than it should." Jones also notes this is a huge benefit for people who rent their properties out to tenants and aren't able to control or monitor energy use. "Get informed about how much energy your home uses," Jones says. It can really save you a ton of money."
For more information on Yampa Valley Sustainability Council, visit www.yvsc.org.