Come for Steamboat's Winter, Stay for Summer
The mountain living lifestyle conjures up images of champagne powder, snow-capped trees and skiing 100+ days a season. But one of the best kept secrets of Northwest Colorado is its appreciation of its culture—and the way it is celebrated.  Anyone who has been to Steamboat Springs, CO in the summertime knows that while skiing may bring you here the first time, the summer activities  and gorgeous weather will convince you to stay year-round.
Known as a world-class ski resort,  our western heritage may be a little lost under 400+ inches of snow we get in the winter, but rest assured,  traditional working  ranches, world class rodeos and a State Fair that emphasizes our agricultural and ranching heritage are in full swing in the summertime.
And if the western hospitality alone won't lure you here, then our Art in the Park and All Arts Festival as well as Art on the Mountain are sure to offer something for every family member. If music is your passion, there are free concerts throughout the summer at the base of Howelsen Hill as well as The Strings performances that rival any big city production. Steamboat Springs, Colorado and the surrounding Yampa Valley  offer special events all summer long – the options are plentiful, and it's best to plan ahead for a visit that'll coincide with what you most enjoy.
Of course any time you come from mid June through mid September you'll find hiking and biking trails for all fitness levels…and the fly fishing is spectacular on the Yampa and Elk Rivers as well. Better watch the water levels though as this summer many water related activities were delayed 3-5 weeks due to the high water run off from our record breaking winter snowfall.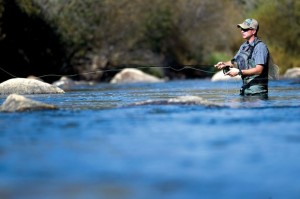 Our Lincoln Avenue, Old Town Steamboat Springs area is home to a variety of retail shops, dining options for every taste bud, art galleries, bars and live music establishments. If you're here on the first Friday of any month in the year, definitely pencil in the First Friday Artwalk downtown. Full time residents  as well as guests enjoy local art along with an assortment of drinks and appetizers at participating establishments.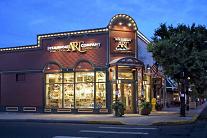 Whether you're a guest in town with dreams of owning a home here someday,  a second home owner who escapes to Steamboat whenever you can or a local resident lucky enough to live this lifestyle 365 days a year…there's always plenty to do in Steamboat Springs in every season. While you might be first  introduced to Steamboat Springs after you click in to your skis, you'll want to come back in the summer to enjoy the clear sunny days and comfortably cool star-filled nights. So since there's still some summer weather left before the leaves start to change and eyes turn to the mountain each morning to see "if" the first layer of snow has fallen…make some plans to come to Steamboat Springs and enjoy the fantastic warm weather, summer season activities and events we offer.
—For more information on real estate in Colorado or questions regarding Steamboat Springs real estate in Steamboat Springs, Colorado, feel free to call me at 970-846-6435 or write me an email at: charlie@steamboatsmyhome.com.
Regards,
Charlie