Finally, a real Donut Shop in Steamboat Springs! They make them there fresh everyday.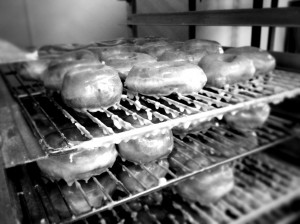 On the east coast you have Dunkin Donuts or Krispy Kreme donut shops in every town…sometimes more than one. Here in Steamboat Springs, finding a donut used to mean heading to the bakery department in our local City Market or Safeway. For those of us who know just how good a freshly baked donut from a "real" donut shop can be, let's face it, super market donuts just don't cut it.
Fast forward to Saturday, August 6th when a new donut shop quietly opened in The Victoria building in downtown Steamboat Springs, CO.  Milk Run Donut Cafe…what a cool name; visions of multi colored sprinkled donuts came to mind immediately!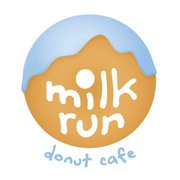 It doesn't take long for news to spread about a new eating establishment; especially one that provides pure indulgence food like a donut! Yep, even here in super fit, elite athlete filled Steamboat Springs, CO, we treat ourselves to something not-so-healthy once in a while, and hey, the name has "run" in it, and we're all about running here in Steamboat Springs.
Months ago, Aaron & Lindsey had a vision. And that's another things that's so cool – this is not a franchise gig looking to make money off tourist. This is 2 young entrepreneurs waking up when most are going to bed and putting their heart and soul into making this business thrive. These two are living the American Dream and working hard to make sure all of Steamboat has great donuts. And Coffee too.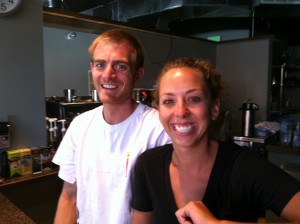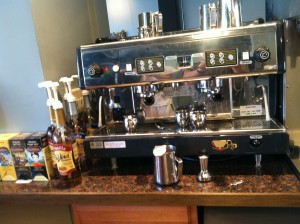 Sold Out. Yep, that's right. Several times they sold every last donut. I guess that means they are doing better than expected. But heck, with custom "snickers donuts" and yeast donuts and 40 different others, it's not hard finding one that will make you smile.  But it doesn't stop there. This place offers a warm and inviting place to sit down, read the paper, work on your laptop, or whatever. There are plenty of casual tables and chairs to accommodate. And with so many different types, why leave.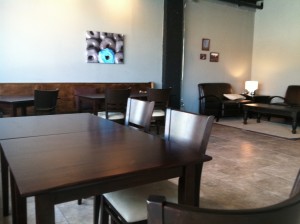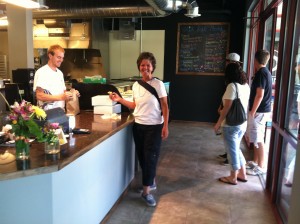 The Milk Run Donut Cafe will be top of my list.  So c'mon and head to 10th & Lincoln Streets in downtown Steamboat Springs, CO and support our newest local breakfast stop, the Milk Run Donut Cafe. There's nothing like a sugar infused fried dough treat to get your day off to a good start!  941 Lincoln Ave. Open at 5:30 am – Closed Tuesday.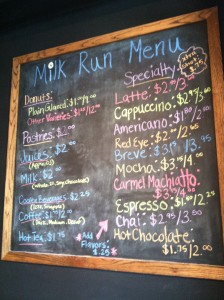 —For more information on real estate in Colorado or questions regarding Steamboat Springs real estate in Steamboat Springs, Colorado, feel free to call me at 970-846-6435 or write me an email at: charlie@steamboatsmyhome.com.
Regards,
Charlie