Foreclosures in Steamboat Springs UP / DOWN
Typically, larger cities see the foreclosure rates increase months before the smaller areas like Steamboat see increases. And with that, larger metropolitan areas tend to rebound sooner as well.
According to the latests foreclosure reports, filings decreased 40 percent in metro counties of Denver in April, compared with the same month in 2010, according to information from the Colorado Department of Local Affairs Division of Housing. So as we see, recoveries are already taking place in some major areas in Colorado. But in many of the smaller resort towns, foreclosures are still mounting. Steamboat Springs, Colorado is ahead of last year foreclosure filing but over the last 2 months there's been a sharp decrease. I still feel we'll see continued foreclosure and maybe even setting a new record, but if the last 2 months are a sign, it's getting better.
By the numbers
■ Routt foreclosure filings by year
2006: 53
2007: 47
2008: 55
2009: 195
2010: 303
■ Routt foreclosure filings by month
January 2010: 17
January 2011: 48
February 2010: 15
February 2011: 25
March 2010: 38
March 2011: 31
April 2010: 36
April 2011: 16
2010 through April: 106
2011 through April: 120
Source: Routt County
Treasurer's Department
The other optimistic point here is we have less bank owned homes for sale. This is because people are buying these great deals. If a well priced bank owned home comes on the market these, odds are in favor of it selling within a short time frame. If the home doesn't, it's either priced too high or has some major issue. Read this blog about things to watch out for when dealing in foreclosed properties. But for the most part, there are buyers out in Steamboat looking for deals.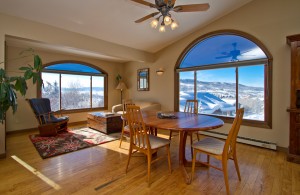 —For more on this topic or questions regarding Steamboat Springs real estate in Steamboat Springs, Colorado, feel free to call Charlie at 970-846-6435 or write me an email at: charlie@steamboatsmyhome.com.
Thanks,
Charlie