The Steamboat Springs Real Estate Shift
As a realtor in the resort community of Steamboat Springs, Colorado, one thing that's clear today, buyers of real estate today are users. Gone are the investors looking to make a quick buck. I'm not saying real estate is not a good investment, but the assured return on the investment is still unknown.
As a realtor in Steamboat, I get asked this question a lot, "should I buy in Steamboat"? It's really an easy answer and goes something like this, "If you love coming to Steamboat Springs and spending time here, and you plan on doing it for several years, then yes, buying real estate in Steamboat is a good idea."
If you are planning on using the real estate, come skiing in the winter a few times and cast a fly in the river during the summer, actually using it and benefitting from the investment, then it makes sense. If you're buying for the appreciation or for the rental income, it might not make sense.
Case in point, Edgemont.  One of the most successful real estate developments of late is Edgemont. This is the premier ski-in / ski-out, slope-side condominium that offers luxury living, ample amenities, a perfect location, and good value. This culmination has lead to a debt-free complex and 10 sales over the last 10 months. The buyers are people that love coming to Steamboat Springs and experiencing some great Colorado skiing and also love to experience what Steamboat offers in the summertime too. It's a winning combination.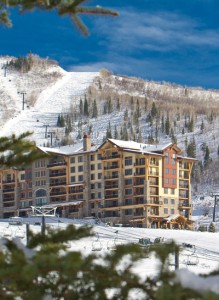 Here's a recent article on Edgemont and the Atira Group in Steamboat.
—For more on this topic or questions regarding Steamboat Springs real estate in Steamboat Springs, Colorado, feel free to call Charlie at 970-846-6435 or write me an email at: charlie@steamboatsmyhome.com.
Thanks,
Charlie