Carl Howelsen's Son, Leif Hovelsen, Dies in Oslo at 88
Leif Hovelsen loved coming back to Steamboat Springs, CO to reconnect with the community where his father, Carl Howelsen, established the area's first Winter Carnival in 1914 and taught locals how to ski jump on what is now known as Howelsen Hill…where Olympic Ski Jumping trials are held and many Olympians and Olympic hopefuls come to train.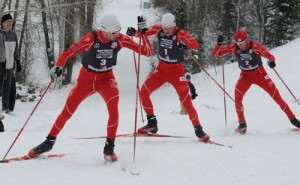 In February 2009, at age 85, Leif came to Steamboat Springs for the celebration of the unveiling of a life sized bronze statue of his father at the entrance of Howelsen Place, one of Steamboat Springs' premier new downtown mixed use buildings. That same winter he served as Grand Marshal in the Winter Carnival parade honoring the winter event his father had started 95 years earlier.  And in 2010 he celebrated the medals won by the USA Olympic Nordic combined skiers who lived and trained in Steamboat Springs and were all contemporaries of the ski movement established by Carl Howelsen in northwest Colorado back in the early 1900's.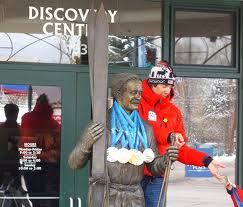 Leif Hovelsen was diagnosed with advanced stage leukemia 6 weeks ago. In his final days he received letters, calls and visits from friends around the world. Although best known around Steamboat Springs as being Carl Howelsen's son, he was much more than that. Leif survived Nazi prison camp after being caught as a teenager smuggling radio parts to the Nazi resistance. Later in life he worked for an organization called Moral Re-Armament that encouraged cooperation among the nations of the world, and later wrote a book on the subject. Leif Hovelsen's visits to Steamboat Springs will be missed, and it's wonderful to know that our community provided him with such a tribute to his father and his past.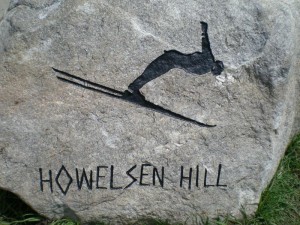 —For more information on buying real estate or questions regarding Steamboat Springs real estate or renting a home in Steamboat Springs, Colorado, feel free to call Charlie at 970-846-6435 or write me an email at: charlie@steamboatsmyhome.com.
Thanks,
Charlie