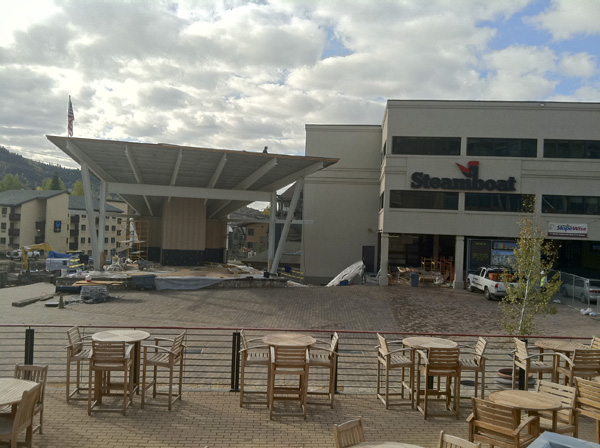 According to an article published in the Steamboat Today yesterday, December 4, 2012, Intrawest sells shares in Whistler Blackcomb to KSL Capital Partners of Denver,  Intrawest ULC, the parent company of Steamboat Ski and Resort Corp., has reached an agreement with an affiliate of KSL Capital Partners, the Denver-based owner of Squaw Valley and Alpine Meadows ski areas in California, to sell all of Intrawest's remaining stock in the Whistler Blackcomb resort in Canada.
A news release issued by KSL and Whistler Blackcomb Holdings on Monday acknowledges that Whistler Blackcomb "understands that the Intrawest disposition is being made in conjunction with an Intrawest refinancing."
It wasn't immediately clear what impact, if any, the sale of Intrawest shares in Whistler Blackcomb would have on Steamboat Ski Area. Intrawest purchased Steamboat Ski and Resort Corp. for $265 million in March 2007. Since its purchase of the Steamboat resort, Intrawest has sold off a number of its resort interests, including Copper Mountain, two French resorts, Panorama Mountain Resort in British Columbia, a golf and beach resort in Florida and real estate holdings in Squaw Valley.
Intrawest continues to operate Mont Tremblant, Que.; Snowshoe, W.Va.; and Stratton, Vt.
I guess we won't really know how this will affect the Steamboat Ski Area until the deal is done.  Let's hope for something positive for Steamboat Springs out of this whole thing.  And some more snow, too!
Regards,
Charlie