A friend of mine reminded me of a great business practice the other day when she told me about her experience listing her town home in a down market with lots of town home inventory in a suburb of Atlanta back on 2004. In her development alone there were 200 town homes all under 3 years old, and 72 were for sale at the time she was looking to sell. That's 36% (more than one out of 3 for sale), and many newer developments already built (but unsold) with developer incentive deals in the competitive mix as well.
The fairly daunting scenario was not lost on my friend as she had been around the home selling/buying block more than once before. Her real estate agent met with her, and after seeing some hesitancy in agreeing to a realistic price for the current market – not an outright "no", but more an attitude of disbelief that she'd have to go "that low", her real estate agent outlined the perfect next step.
"Give me 2 hours this weekend to show you what you're up against in your own development, and then if you want to see any more competition in a 1 mile radius, we can follow up with that," requested her agent. Understanding that a home sale is an important financial decision, my friend agreed, and her agent proceeded to set up appointments to see 20 of the 72 town homes listed within the boundaries of her development the next Saturday.
Needless to say, it was time well spent. She realized not only what she was up against price wise, but also model layout wise. Her town home had been in Phase 2, and Phases 3 & 4 definitely incorporated improvements and upgrades. She didn't need to go outside the confines of her development to get any more comps.
Long story short, she did the following:
* priced her town home correctly
* got an offer under that price within 3 months
* considered the differential in mortgage payments vs. the lower than desired offer if she kept her place on the market
* determined that she might not get another offer within 3 months which was the break-even month, when selling now would start paying off assuming she got a full asking price offer 3 months from now, which was unlikely she knew
* accepted the offer
* closed the following month breaking even despite a really challenging market
What did it take to sell a very "standard" town home when so many factors were seemingly working against a sale, let alone a quick sale?
* a realistic real estate agent who was willing to take her time to go through an exercise to educate a client
* a real estate agent who took control of the situation before the pricing battle was lost, and the town home was listed at an inflated price
* a receptive seller who was willing to keep an open mind and do her due diligence
* a logical seller who took the emotion out of it and "ran the numbers" so to speak first in pricing her town home, and then in accepting an offer under her asking price
Do all these factors always exist and converge into a success story? Of course not, but as real estate agents we should take the proactive approach, communicate honestly from a position of confidence, set realistic expectations and guide our clients as best we can to the best possible outcome given the agreed upon desired result.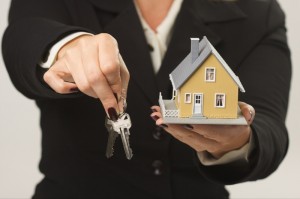 —For more information on buying real estate or questions regarding Steamboat Springs real estate or renting a home in Steamboat Springs, Colorado, feel free to call Charlie at 970-846-6435 or write me an email at: charlie@steamboatsmyhome.com
Thanks,
Charlie