Make $75,000 on Your Vacation Home in Steamboat
Wouldn't it be nice to make $75,000 on your vacation home here in Steamboat Springs, Ski Town USA?  I've written a lot on 2660 Alpenglow Way and there's a reason for that! It is a hidden gem that is in its own little world:
-It's a town home but feels and acts like a single family home.
-It comes with high-end luxury furnishing…….but it's just not over the top.
-It has a 900 lb. dining room table that seats 16 but it's not ostentatious-hard to believe.
-It's comfortable, welcoming and family friendly and….it has a great rental history.
-Alepenglow Way home is situated on the mountain so the views look over the rooftops down the valley. You feel like you are out of town but you are "on The Mountain".
-Because if its location, you have privacy but you are a block away from a free bus stop.
-You have a private home with RENTAL INCOME!
2013 rental income through August are projected to be $54, 864.22 after sales tax, cleaning, and management fees. As you can see below, it is only March so this amount has the potential to increase substantially. So take a Steamboat vacation a few times a year and take home a great income.

2012 rental income after expenses was $74,579.67
2011 rental income after expenses was $74,486.00
Alpenglow Way is a 5 bedroom, 4-1/2 bath, 5,277 sq. foot home built in 2009.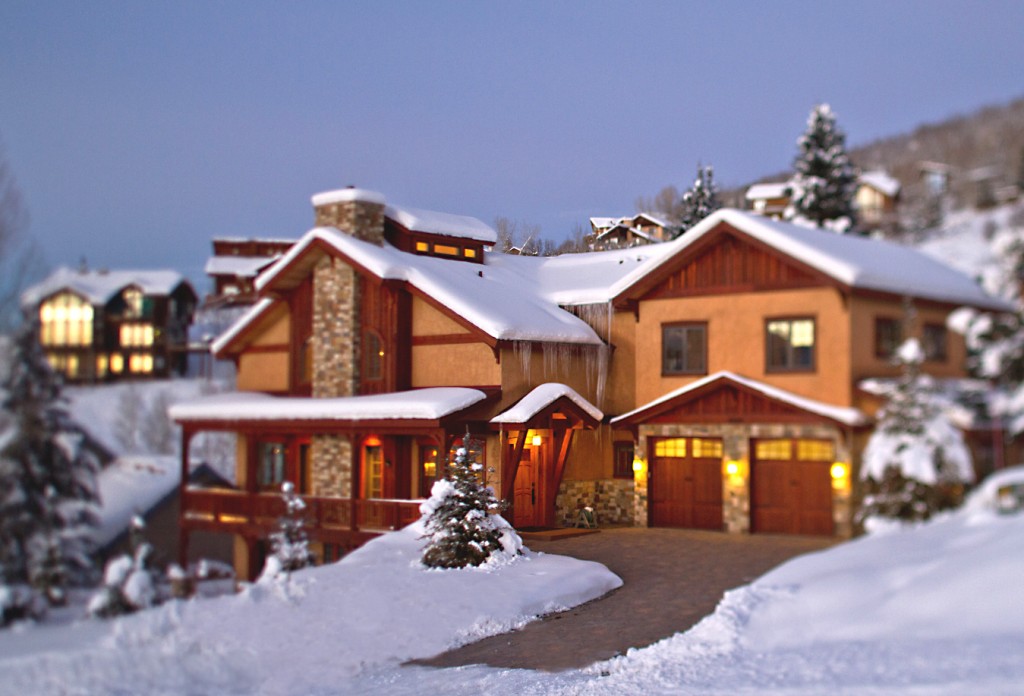 It has a massive stone fireplace with soaring windows.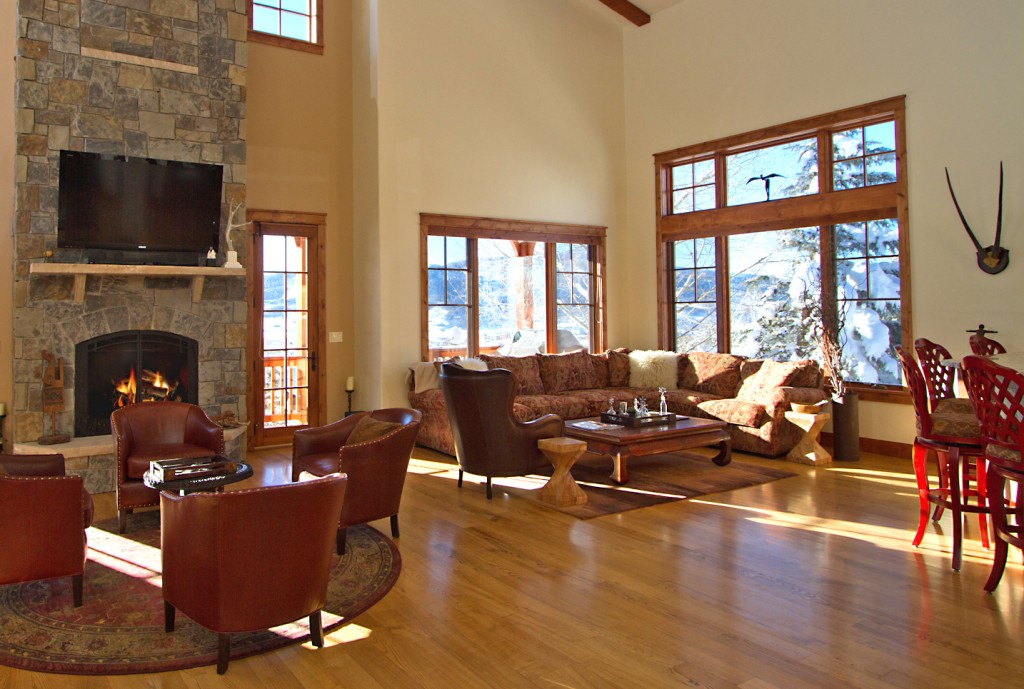 If the numerous fireplaces don't warm you, the hot tub on the deck surely will.
There is a game room loft and an entertainment room complete with a shuffleboard.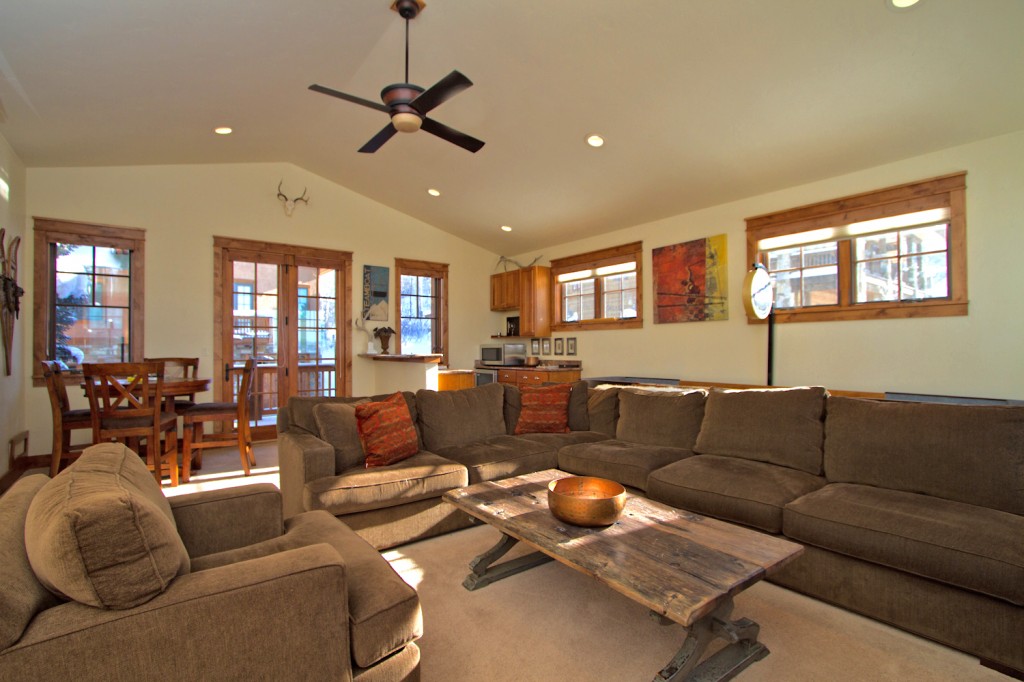 And let's not forget the kitchen which we all know is the heart of the home: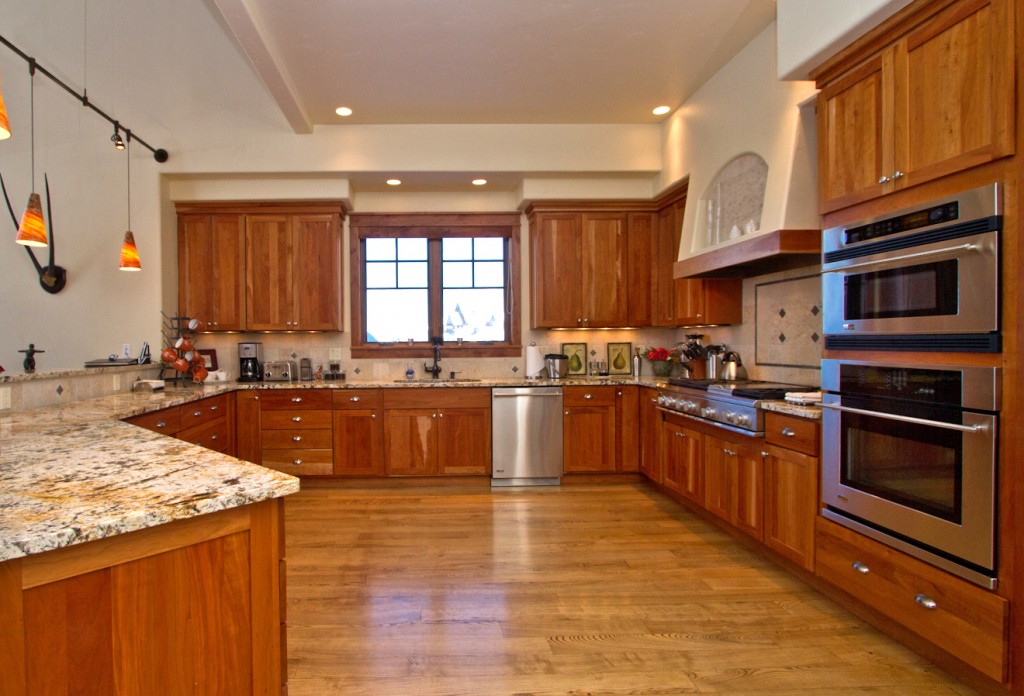 Come and play in Steamboat Springs. When you can't be here, make some money off of your home-away-from home. Because of its style and location, it makes for a great rental -and the rental history proves it.
I'd be happy to show it to you! Well, I'd be happy to be your guest too…..
Charlie
(970) 846-6435