Steamboat Springs Market Report April 2013
146 pending sales today!  There's never a dull moment in Steamboat Springs real estate. I just viewed a home that was on the market for 2 days had 12 showings and multiple offers. If you're a seller, things are looking up! If you are a buyer, we'll have to work a little harder…Roughly 30% of the market here is on fire. The remaining market is still flat
Here are some of the highlights for the real estate market in Routt County-double click the images to see larger:
Routt County Transactions:
February home sales increased by 37% from January in gross dollar volume.  Total transactions were up 36% from January.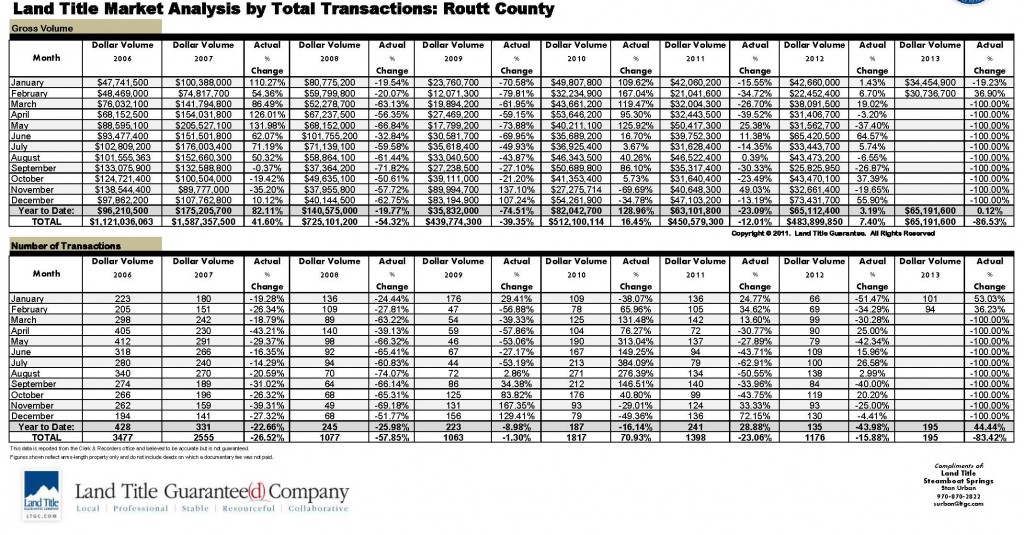 (double click images to see larger)
Market Analysis by Area:
As usual, the Mountain area leads the total number of transactions in the month of February getting over 28% of the total volume (yes, the column title is wrong but you get the idea.)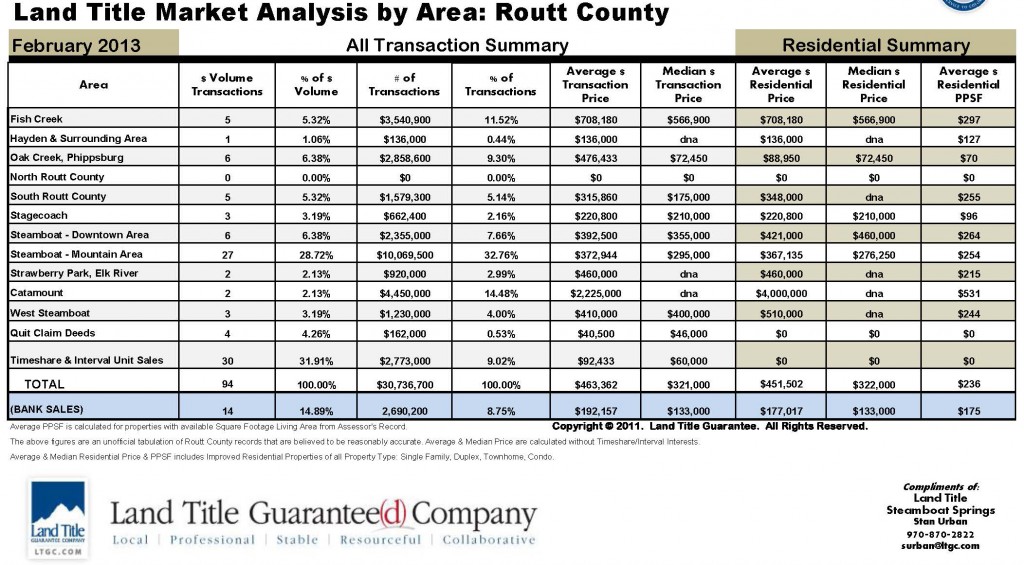 Market Analysis by Price:
Homes less than $200,000 sold the most taking 31% of the total number of transactions.  Homes priced between $300,000 and $500,000 took a close second at 27%. The Mountain area led the pack for total number of transactions so it stands to reason that lower priced homes took the market share since the Mountain area has the most condominiums in the region.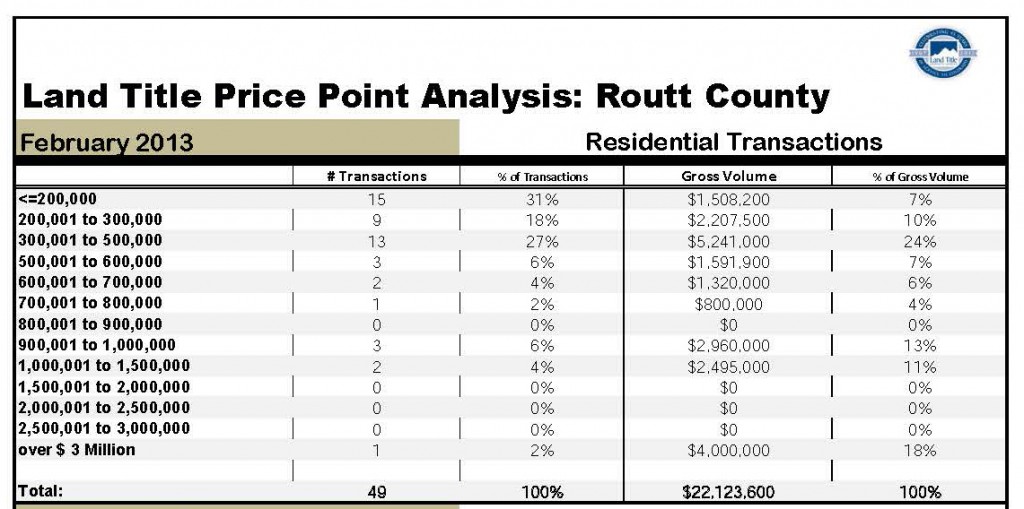 Highest Priced Sale / Highest Price Per Square Foot:
Highest priced sale this month was a $4,000,000 home in Catamount.
The highest price per square foot was a condominium in the Edgemont for $702.13.
Mortgage Rates:
Bankrate.com takes a weekly national survey of mortgage rates from the top 10 banks and thrifts in the top 10 markets. At the end of March, they reported the following:
– SURVEY RESULTS
– 30-year fixed: 3.75% — down from 3.78% last week (avg. points: 0.34)
– 15-year fixed: 2.97% — unchanged from 2.97% last week (avg. points: 0.33)
– 5/1 ARM: 2.71% — unchanged from 2.71% last week (avg. points: 0.31)
Market Trivia:
36% of buyers in February were from the local area, while 54% were from out-of-state.
Case-Shiller:
Case-Shiller tracks home prices nationally and from their March 26, 2013 report I found this comment said it all:
"Economic data continues to support the housing recovery. Single-family home building permits and housing starts posted double-digit year-over-year increases in February 2013. Despite a slight uptick in foreclosure filings, numbers are still down 25% year-over-year. Steady employment and low borrowing rates pushed inventories down to their lowest post-recession levels."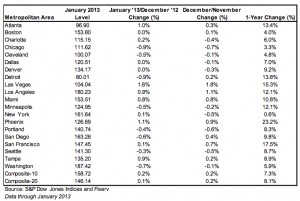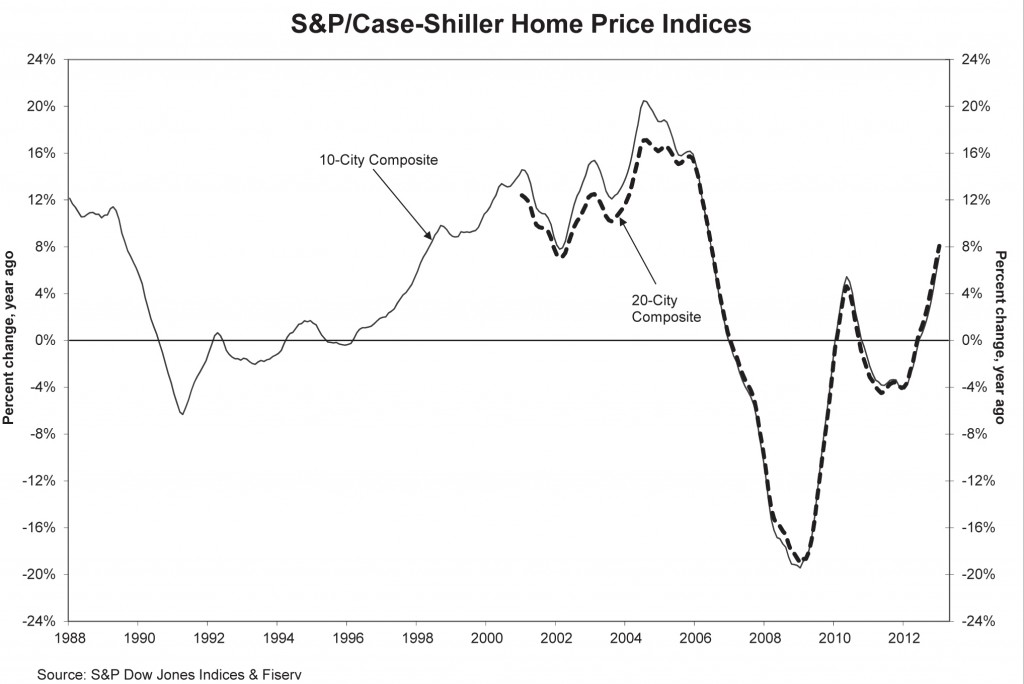 If you would like to chat about the market or if you have any specific questions, please let me know.
Charlie
(970)846-6435