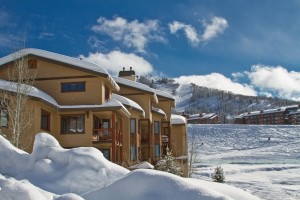 I recently posted some information about the mortgage interest deduction. But as we near the fiscal cliff, the concerns of how this will play out and many home owners are becoming a little more concerned. In Steamboat Springs, many are second home owners and this is one area that is being looked at as a potential target for cuts.
Economists Divided Over Impact of Any Change to Mortgage Interest Deduction
By: Amilda Dymi
Up to 55% of the economists, real estate experts, investors and market strategists participating in a recent Zillow survey find 2013 home prices would not be negatively affected by potential mortgage interest deduction reductions.
The December 2012 Zillow Home Price Expectations Survey inquired all three possible changes to the mortgage interest deduction, which are a key element of the fiscal cliff negotiations, and may impact home prices in the near term and long term.
Legislators may reduce the maximum MID-eligible mortgage amount to $500,000 and eliminate the allowance for second homes; cap all itemized deductions, including the MID, at $25,000 per year; or eliminate the MID over a multiyear period.
And according to the 105 insiders who participated in the survey, only a reduced MID "would have little to no near-term impact on overall home prices."
If, however, the MID is entirely eliminated "over a period of several years," the change may have the biggest negative impact on high-end home prices over the long term. At 70%, most respondents expect higher-end market prices to fall moderately or significantly under this scenario.
The Zillow survey was conducted by Pulsenomics LLC, based on a five-year projected path of the S&P/Case-Shiller U.S. National Home Price Index as seen by the top 25% most optimistic and the top 25% most pessimistic market insiders.
Pulsenomics founder Terry Loebs argued that survey data show "any measure to limit or repeal the MID will result in distinct price impacts over time and by market segment."
For example, if as suggested by the Simpson-Bowles proposal the maximum MID-eligible mortgage amount is reduced from $1 million to $500,000 and the deduction allowance for second homes is eliminated, there is a majority consensus that high-end home prices may decrease while overall U.S. home prices may have "little or no price impact."
Survey participants also agree that home prices will continue to improve in 2013.
The most optimistic quartile of panelists predicts a 6.3% increase by yearend 2012, while the most pessimistic predict an average increase of 3%.
For 2013 these insiders project price changes of 4.9% from the most optimistic to 0.8% from the most pessimistic quartile.
Expectations indicate "growing optimism in the housing market," said Zillow's chief economist Stan Humphries.
The nationwide panel of housing market forecasters expects home prices (as measured by the Case-Shiller index) to rise 3.1% in 2013 in addition to an average 4.6% increase at yearend 2012.
The expectation marks an improvement compared to their more modest forecast of 2.3% in the September 2012 survey and by more than 3% annually through 2017.
It is one of the most optimistic price projections in years, according to Humphries, who attributes the relative optimism to the organic housing market recovery that took hold in the latter half of 2012. He agrees the market is well positioned for "continued growth, albeit slightly slower, in 2013 and beyond," mainly due to higher levels of affordability and improving overall economic development.
——-
I'll be keeping a close eye on this one. It will have an affect on the real estate values in Steamboat Spring.
Regards,
Charlie