Walgreen's Makes Good First Impression in Steamboat
As everyone who has been to Steamboat Springs knows, we don't have a lot of national chain stores here. While that's by design and city "code", it can be a little limiting at times when you live here full time. So the approval of a Walgreen's store in Steamboat Springs was a big deal, and a hard fought battle with those who'd like to keep things as national chain-store free as possible here in Steamboat.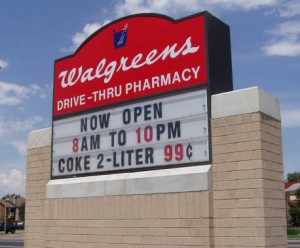 So the building is pretty much finished and looks as though it could open any day once stocked with both merchandise and employees. And many of us were assuming with the holidays and ski season just a couple of weeks away, Walgreen's would be working over-time to open before Thanksgiving. So imagine my surprise when I read in the local paper the other day that the Walgreen's grand opening would not be until after the first of the year. What?! But as I read the article, the brilliance of priority setting and attention to both customer and employee service became readily apparent.
Walgreen's has a policy of not stocking new stores or hiring and training new employees between November  1st and December 1st. Their focus is on existing stores and ensuring they are well stocked and properly merchandised for the holidays and the same goes for their training staff who make it priority to ensure they are available to help existing stores during this busy time of the year.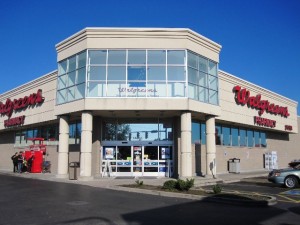 Well, it seems to me that Walgreen's has a wonderful concept and despite the fact that it's going to delay our new store opening by about 6 weeks, I applaud their service oriented focus on existing stores, existing customers and existing employees. Instead of spreading inventory thin, stretching training staff resources and going pedal- to- the-metal to open a store and work out the kinks during the busiest time of the year, they are choosing to wait until after the holidays and do the grand opening when it can be the center of attention. Wow, what a novel concept – forgo the dollars generated by another door being open in favor of ensuring it's a win-win for everyone – existing stores don't get slighted on merchandise and staff ,and our new store will get 100% attention to opening when the time is conducive to doing it right! I can't wait to have them officially in town, and from my perspective, they already have a lot going for them.
—For more information on buying real estate or questions regarding Steamboat Springs real estate or renting a home in Steamboat Springs, Colorado, feel free to call Charlie at 970-846-6435 or write me an email at: charlie@steamboatsmyhome.com
Thanks,
Charlie