No TV's, Remotes or Locker Rooms – This is Manic Training
Sure you've seen training facilities in warehouses before, and this one is no different – except it's in Steamboat Springs where every 5th person seems to be a current or former Olympian or USA (You Fill in the Team Name) Team member. It's also the place where senior citizens are more fit and active than most 30 year olds in other parts of the country. So when you see the name "Manic Training" you know it's not going to be a hop on the treadmill with your magazine and iPod kind of place. Nah…it's pretty Spartan and that's part of the allure!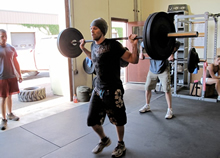 As founder and chief motivator, Graham "Bushy" Muir likes to say, "Manic is no frills, no egos and no mirrors." Seriously, everyone does leave their egos at the door and you'll find housewives training next to the moguls silver medalist. What exactly do you sign up for? Old school equipment, uncomplicated routines, lots of high intensity variety and way more than enough repetition, combined with new age training philosophy. Still have those above the calf tube socks? Well, a lot of the same equipment was being used at the same time you were wearing those fashion statements back in the day!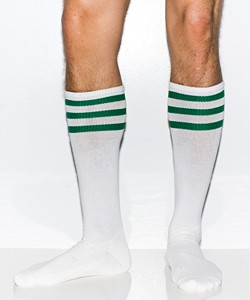 What do you do if you really aren't in Manic shape? Well, all summer long there has been a well kept secret at Manic Training – it's called Manic Lite by some and Mini Manic by others. So what is it exactly? It's a 45 minute class (instead of the usual hour) and it's tempered a bit with lighter weights, less reps and fewer rotations. Don't kid yourself though, the participants are just as driven, just as "manic" and span just as many ages. This under the radar class is rumored to be going mainstream and I predict it will be as popular as its more Maniacal counterpart.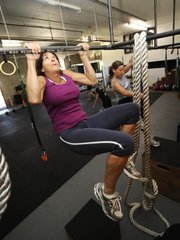 Wanna try it out? The first week is free and then there are a la carte payment options. No contracts at Manic because quite honestly, they only want people there who want to be there, and make the most out of every minute. Your contract is with yourself and your commitment to long term fitness. So grab some water, make sure you haven't eaten in at least an hour and we'll be waiting.
—For more information on real estate in Colorado or questions regarding Steamboat Springs real estate in Steamboat Springs, Colorado, feel free to call me at 970-846-6435 or write me an email at: charlie@steamboatsmyhome.com.Regards,
Charlie