When someone tells you that a local real estate agent posted a great blog, you might be surprised that it's not a blog on real estate market trends or simply straight listing information copied and pasted from a marketing brochure. Good real estate agents  realize that when people look for a home, they are looking for more than square footage, they are looking for a lifestyle to compliment their perfect home. From schools to shopping to annual, holiday and special events, a community is comprised of day to day opportunities that add to your overall quality of life and get you out of the home you and your realtor so carefully selected for you.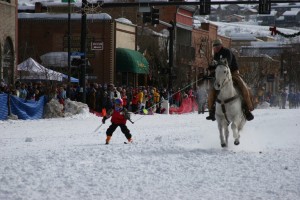 It's my goal to inform potential clients (or remind current ones) of just how awesome it is to live in Steamboat Springs, CO. If someone is contemplating buying a primary or secondary residence in Steamboat Springs, I want them to know that Steamboat Springs is not just a fabulous, world-class ski resort, it's a full-fledged community with homecoming parades, July 4th celebrations, summer concerts, neighborhood garage sales and Halloween celebrations. It's my intention to let people know that buying a home in Steamboat Springs is buying into a healthy, outdoor focused year-round lifestyle that they'll be able to enjoy part-time, full-time or for any amount of time they decide to spend in our beautiful Rocky Mountain Yampa Valley.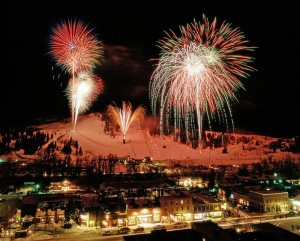 As we head into the heart of the holiday and ski seasons, I'll be focusing my communications on why Steamboat Springs is the perfect place to call home. Those of us who live here know it's an amazing community, and I'd like to share how we spend our days and nights in a town three hours from Denver that is snow covered from November through May. If anyone would like to join us here on a permanent or part time basis, we have plenty of wonderful homes, condos and time shares available, and I'll be happy to show them to you as well as tell you about Winter Carnival, the lighted man, the Valentine's Day torch parade and the Steamboat Springs Winter Sports Club – which gets us  through April…and it doesn't stop there. Stay tuned for hiking, biking, fishing, camping and more as spring turns to summer in Steamboat Springs.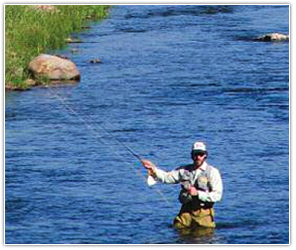 —For more information on buying real estate or questions regarding Steamboat Springs real estate or renting a home in Steamboat Springs, Colorado, feel free to call Charlie at 970-846-6435 or write me an email at: charlie@steamboatsmyhome.com
Thanks,
Charlie