Splatz Canvas and Wine, Steamboat Springs, CO
There's a new activity sweeping the country and Steamboat is being swept along with the tide! Check out Splatz Canvas and Wine.
Splatz Canvas and Wine is located at 1104 Lincoln Ave, 970-871-7904
If you haven't heard of these painting studios being opened up across the county, you really should get with it. I didn't say "you've been living under a rock" because that doesn't seem very polite, but maybe you should get these studious on your radar. These are for men and women, children, artistic folks, totally unartistic folks, married couples, dating couples, friends, and YOU. They truly are for everyone. I think the picture below helps express how individual these studios can be!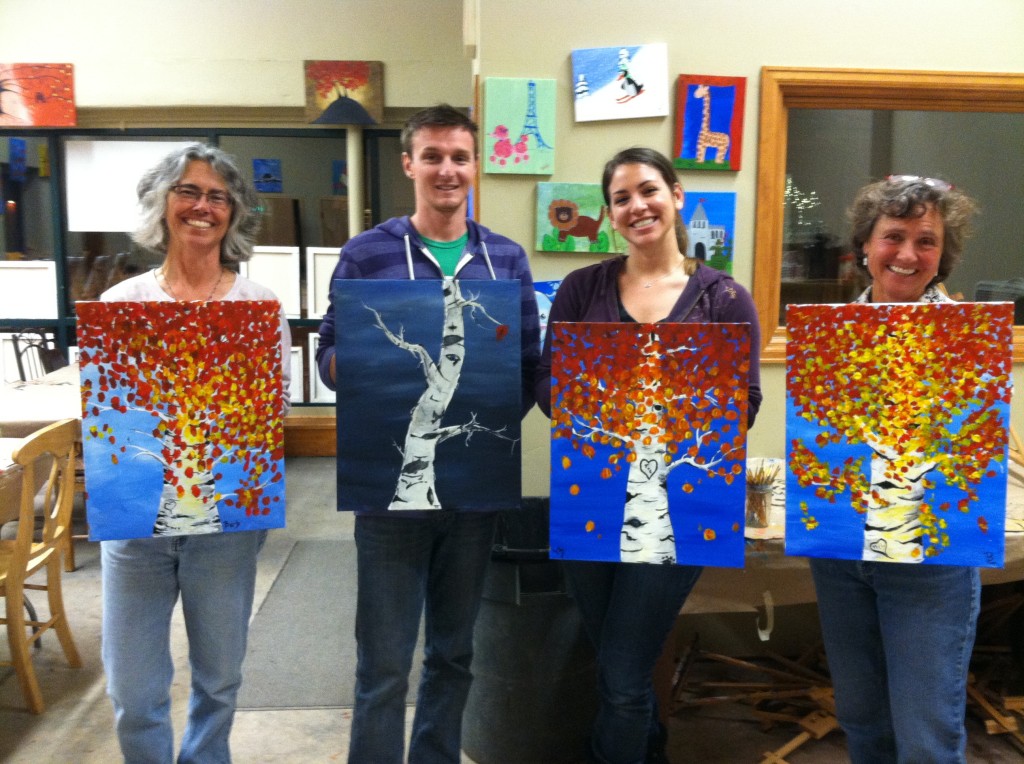 Steamboat Springs' very own Splatz Canvas and Wine studio is located downtown and post their schedule online. They also are available for private parties.
In just 2 or 3 short, very short, hours, the "resident artist" instructs you on how to create your painting. When you arrive, the easels are set with your canvas and a palette of paints. You are also supplied with numerous paint brushes, cleaning water, paper towels, and of course, a cocktail…..Kids, sorry, you have a different venue. After your first glass of wine, cocktails and snacks are available for purchase.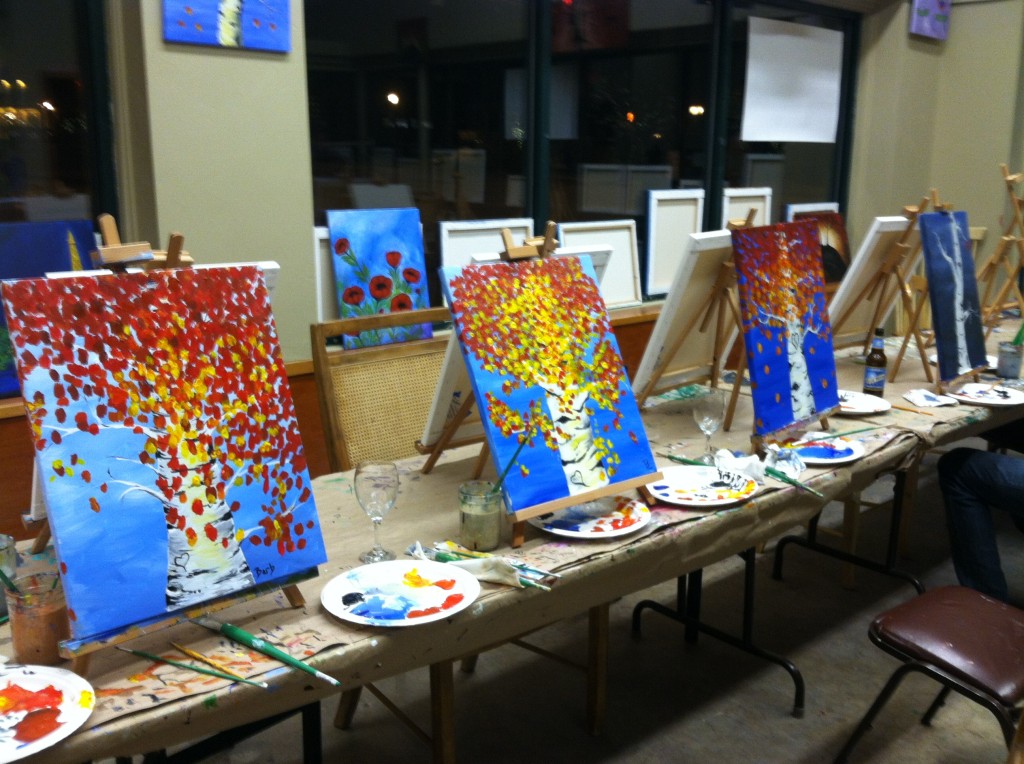 Don't freak out. The instructor will tell you which brush to pick up, which color to use, and how to apply the paint. But of course, if you have a little creativity in you, you can expand. After a couple of hours, you are guaranteed to have a piece of artwork. More importantly, you will have laughed, and laughed, and laughed. You'll also probably make a few new friends.
Check Splatz out!
Go have a glass of wine and have some fun. Send me a photo of you and your work of art and I just may post it. But mostly, just go have fun.
I believe it's important to support our local businesses especially fun ones like Splatz.
There are so many great things to do in Steamboat Springs!
Charlie
Real Estate Associate Broker |

Prudential
610 Market Place Plaza, Steamboat Springs, CO 80487