Steamboat Ski Mountain Starts Closing Trails
Anyone who has been watching the weather knows Steamboat Springs was sunny and almost balmy for most of March. So it's not surprising that the Steamboat ski area announced today that it's closing down a good portion of the Steamboat ski mountain due to deteriorating snow conditions. The open areas of the Steamboat ski mountain as of Monday, April 2nd include:
* 59 trails (from 136 open as of April 1st)
* 976 acres of skiing (about 33% of the mountain)
* 7 lifts
* All the food & beverage outlets located where ski terrain is still open
* Retail shops and restaurants at the base of the Steamboat ski mountain
Steamboat's ski passes have been reduced to $79 as a result of the closures and conditions. The Steamboat ski area is still planning to stay open through the scheduled April 15th closing day. There's still plenty to do up on the mountain, and the free concerts that have been a big draw thus far at the new Steamboat ski mountain stage will be held  this Saturday, April 7th as well as closing weekend. As of now, all the closing weekend activities are still on tap including the popular Cardboard Classic.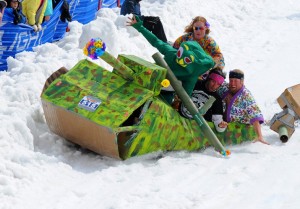 There's also plenty to do off Steamboat's ski mountain as well:
* visit the hot springs for a relaxing afternoon
* go fly fishing in the Yampa and Elk Rivers
* hike and bike…many trails are much drier than usual, and the core trail is beautiful
* shop in downtown Steamboat Springs
* First Friday Artwalk on April 6th in downtown Steamboat Springs
* watch The Masters at one of our many sports bars such as Carl's Tavern and Slopeside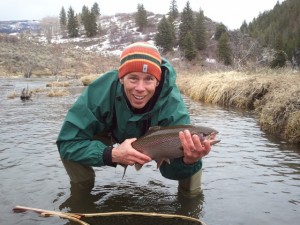 Kudos to the great Steamboat Springs ski mountain crew who kept our ski trails in great shape throughout a challenging winter. There's still time left to make a few turns and enjoy what's left of Steamboat's 2011/2012 ski season before turning our attention to the many summer activities and events Steamboat Springs has to offer.
—For more information on buying real estate or questions regarding
Steamboat Springs real estate
 in Steamboat Springs, Colorado, feel free to call Charlie at 970-846-6435 or write me an email at: charlie@steamboatsmyhome.com