Steamboat Springs, Colorado Real Estate Market Report 
With summer weather finally warming up the Yampa Valley, real estate buyers seemingly were more intent on having fun on the hiking and biking trails, the golf courses or lounging around poolside than on buying real estate.  But don't let these low numbers for July scare you. Although closing in real estate were down, pending sales jump significantly in July.
One group from Texas is feeling lucky though…and so is the local real estate market since their purchase of just under 3,400 acres of land in the Oak Creek/Yampa area for just over $7.1 million was the shining star in an otherwise slow month. Why might they be feeling lucky?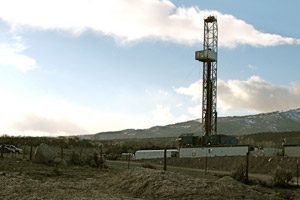 Well, for starters, they purchased it sight unseen. I guess technically they did see it from a distance – Google Earth gave them an aerial view from above and that was enough for this group of investors banking on the prospect of the land yielding future gas and oil riches.
July was the second slowest month year-to-date on both Sales Transactions and Sales Dollar Volume. But this just means that May and June didn't see a lot of action in writing real estate contracts. It's still summer-time in Steamboat Springs, CO though and with our near perfect sunny warm days and need-your-sweater nights, plenty of visitors have kept August hotels booked and local realtors busy with showings.  Timing is everything, and with all the events in August from the Wine Festival and Ride for Yellow to the Pro Cycling Tour heading our way the last week of August, Steamboat Springs is receiving a lot of regional, national and international visibility.
Steamboat Springs Market Report for July 2011
Steamboat Springs foreclosed bank sales in July 2011
Steamboat Springs July 2011 Buyer Analysis
Bank sales were slightly down with 14.  The bank sales information is also attached.
Sales over $1.5M:
7/19/2011 $7,110,700 M&B: Sec 34,35,36-4-86 & Sec 1,2,3,4,9,10,11-3-86 – no street address is assigned – This sale includes six separate parcels which are all vacant agricultural in nature.  The total land size is 3,397.23 AC.  PPAC is: $2,093.09.   The purchaser was: Cowtown Gas Processing, LP.  This sale is in the Yampa/OakCreek/Phippsburg Area.
7/29/2011 $2,350,000, Edgemont Condo Unit 2307, aka 2410 Ski Trail Lane – 4 Bedroom, 4.5 Bath with 2,758 Square Feet Living Area.  Price per square foot is $852.07.  This is a new construction sale.
7/1/2011 $1,625,000, Kuntz Minor Subdivision Lot 1, aka 31500 RCR #14C – 4 Bedroom, 4 Bath with 5,263 SF Living Area on 15.01 Acres of Land.  Price per square foot is $308.76. This sale is in the South Routt Area.
7/26/2011 $1,575,000 Trails Edge Subdivision Lot 2 aka 2775 Trails Edge – This is a vacant residential building site with a land size of 1.22 Acres.  Price per acre is $1,290,984.  This sale is in the Steamboat Mountain Area.
I've also attached the July Buyer Analysis, showing the purchasers city/state origin for the sales over $1M.