Steamboat Springs Commercial Real Estate Signs of Revival
The Victoria, a newly built mixed use building in downtown Steamboat Springs, might be considered by some to be on the fringe of the central heart of downtown Steamboat.  Perhaps, however, the heart is expanding, like that of the infamous Grinch, to include more blocks of wonderful Old Town Steamboat along Lincoln Avenue in Steamboat Springs. Because lo and behold, there have been 2 commercial sale contracts recently at The Victoria on 10th Street and Lincoln Avenue, and the opening of a new morning eatery, Milk Run donut café, in the same building just this past weekend.
I must say, I have a fondness for old fashioned donuts.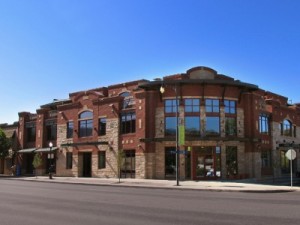 This comes on the heels of predictions by some with first-hand knowledge of commercial real estate that current price reductions combined with low interest rates will spur Steamboat Springs' commercial real estate activity in the coming fall months. With established businesses seeking opportunities to expand to secondary locations, new businesses attracted by lower barriers to entry with regard to reduced interest rates and lease prices, and a variety of attractive live-work inventory on the market, the stars do indeed seem aligned for momentum to build in Steamboat Springs' local commercial real estate sector.  What a welcome site that will be for winter tourists to see lights on and doors open in every building in downtown Steamboat Springs.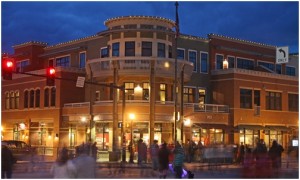 Will it happen the way predictions are calling for commercial real estate to unleash pent up demand in the near future? Well we really don't know for sure, but as a Realtor, I tend to believe that a good dose of positive thinking, combined with favorable financial market conditions like low interest rates and reduced commercial leases are things to be shared with clients, investors and the public at large. There's something to be said for taking advantage of opportunities when they arise, and there seems to be a healthy number of business owners and new entrepreneurs who are poised to take calculated risks in a commercial real estate market that is long overdue for some positive  signs of recovery.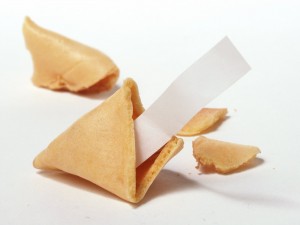 With the recent successes of new businesses like Sambi, Ciao Gelato, Mountain Brew and Moxie, and the encouraging expansions of businesses like Urbane and Ski Haus, the winds seem to be changing direction, and it just might be the perfect time to set sail and head for the new business start-up or current business expansion that you've been waiting for the right time to launch into motion.
—For more information on real estate in Colorado or questions regarding Steamboat Springs real estate in Steamboat Springs, Colorado, feel free to call me at 970-846-6435 or write me an email at: charlie@steamboatsmyhome.com.
Regards,
Charlie