Steamboat Springs Rocks!  Free Summer Concert Series 2013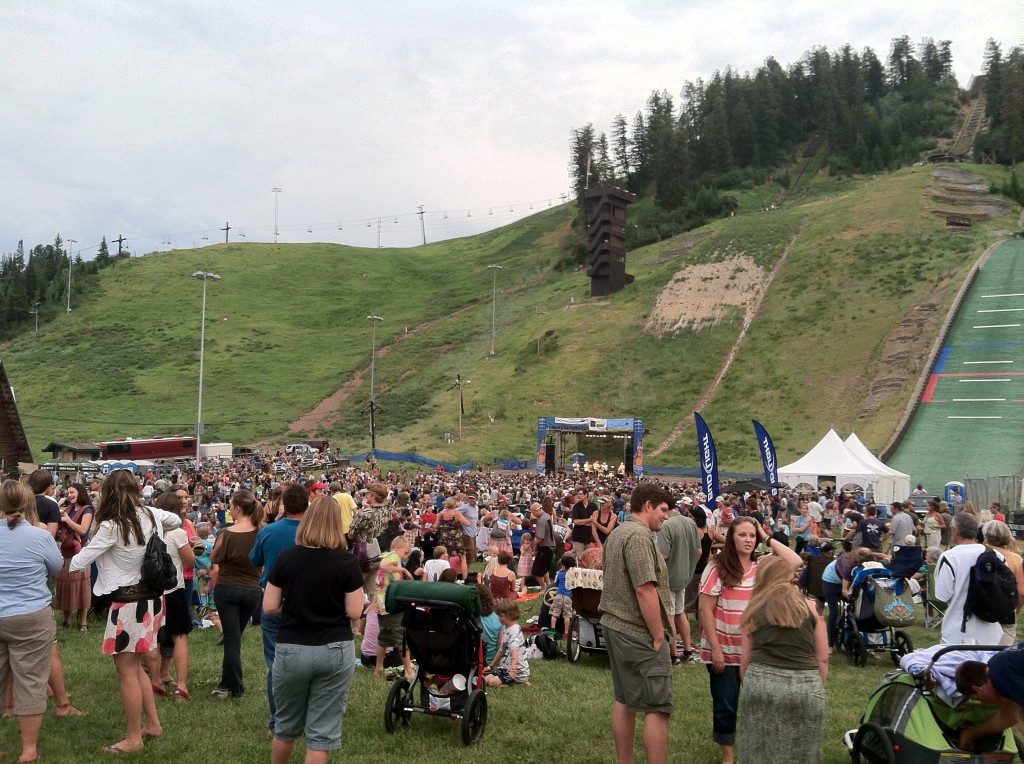 Steamboat Rocks! The Steamboat Springs Free Summer Concert Series (the Concert Series) will, as usual, be a lot of fun. The Concert Series was formed in 1990 and supports our community in lots of ways. Everyone is welcome to the free concerts set outside in the summer breeze. Originally, the concerts were on the lawn of the Routt County Court House located in the center of downtown. Now their venues change and most are located on Howelsen Hill Ski Area or Steamboat Springs Ski Area. Typically the concerts are attended by 80% locals and 20% visitors making it a great local event.
The Concert Series commitment is to our community and they list the following on the Concert Series website:
– Provide FREE ACCESS to popular music for all ages.
– Build collaborations for special causes and events.
– Support Lift Up with food and cash.
– Retain all concerts as Zero Waste events.
– Preserve a sense of community through a quality family friendly event!
The Steamboat Today, revealed that two acts are scheduled already:
According to the Steamboat Today article, both acts are considered new and up-and-coming. The Carolina Chocolate Drops are from, guess where, North Carolina and combine fiddle, banjo, jazz, and blues. What a combo. Vintage Troubles sounds pretty interesting to me. I'll have to Google them. They were recently the opening act for the Who on their world tour. In addition, they were on the Jay Leno Show April 8th.
The Concert Series keeps its "free" goal by sponsors from the community and fundraisers. The annual Keepin' It Free fundraiser is the Cinco De Mayo event and will be May 5th at the Sweetwater Grill at 4 pm. Tickets are $25.00.
It's time to get ready for summer! We have a lot going on in Steamboat Springs so come and play!
Charlie
Charlie Dresen
Real Estate Associate Broker | Prudential
Local Knowledge | Global Exposure | Defining Service
970-846-6435 | SteamboatsMyHome.com
610 Market Place Plaza, Steamboat Springs, CO 80487