Today's New Housing Market, Part 1 of 3: Selling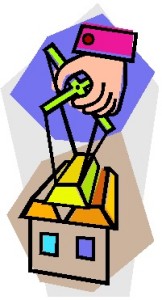 CNN Money just did a 3 part series on "smart strategies for buyers, sellers and owners" in today's new real estate market. After 6 years of a housing collapse, we are seeing a significant improvement. Maybe we are at the bottom? Maybe we saw the bottom pass several months ago?  If we had a crystal ball, you wouldn't be reading this and I wouldn't be writing it.
Currently in the Steamboat Springs real estate market, the inventory of homes under $1.5 million is really low. The absorption rate in the Fish Creek Area of Steamboat Springs is just over 2 months – if all things stay the same, that means in two months, all the houses we have to sell in that category should be sold!  Because prices of real estate are based on supply and demand, if inventories remain this low, prices will rise . . . and fast.
So, how should you react to our changing market?
The CNN Money has some good suggestions:
If you want to sell your home in Steamboat Springs:
– If you want to sell  your home, make a plan. You need to catch buyers attention – this can often make your home sell for more.  Price your house right. Don't let it sit on the market. Homes typically sell for less the long they are on the market. Depending on the market you are in, multiple offers are even possible. We haven't seen this in years.

Video on How to Price Your Real Estate
Make your home shine. First impression means a lot. -So make the repairs needed, de-clutter and clean, clean, clean.
-Hire a pro to take photos and video. Over 90% of buyers are looking online first so you need to get their attention with professional photos and video to show your home at its absolute best. Don't leave it to chance – you have to quickly grab that person shopping online and you have a nanosecond to do it.
 -Have your agent ready to assist the appraiser. With the rapid increase in prices, appraisers may look at old data which just doesn't necessarily apply today.
Stay tuned for Part 2 coming soon.
Regards,
Charlie
Real Estate Associate Broker |

Prudential
610 Market Place Plaza, Steamboat Springs, CO 80487