Steamboat Springs Real Estate Market Report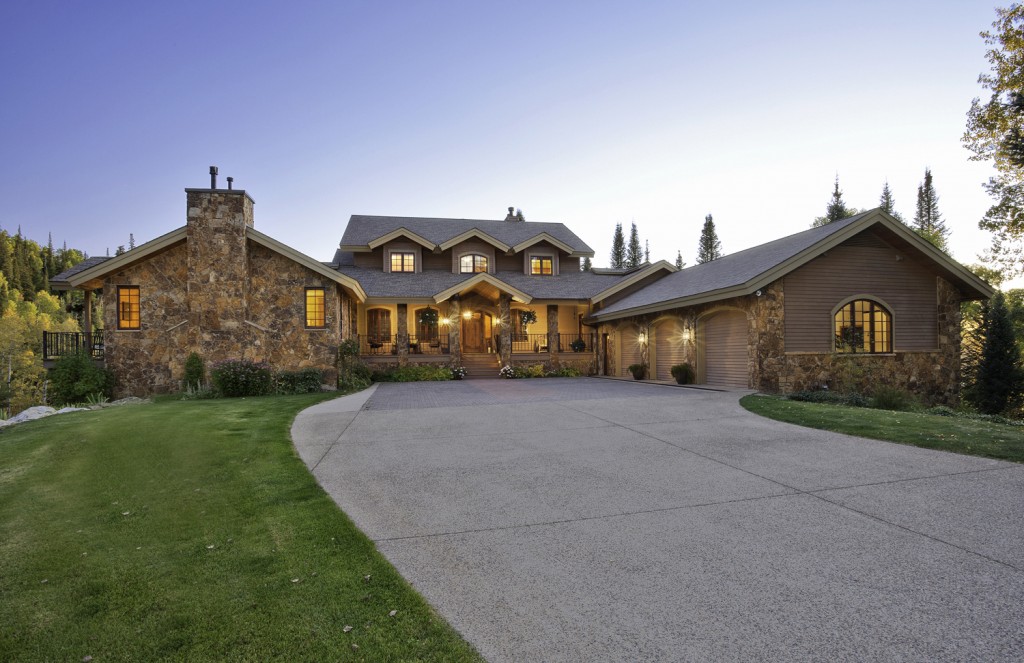 Similar to the Case-Shiller Home Price Index, the Steamboat Springs real estate remains relatively flat. But not flat in comparison to last year. The activity in volume and transaction is up significantly from 2009 and 2008.
Another good item I want to point out is that August saw 9 bank owned sales for a total of $2,876,000. For September, Steamboat saw 12 bank owned sales for a total of $6,616,700. This is a pretty sharp increase. This increase, although unfortunate, is a healthy sign that the distressed properties, the bank owned properties are being absorbed and flushed through the system. Like I've stated in the past, bank owned properties hurt real estate values and until the amount of those properties declines, we will not see real estate prices increase in and around Steamboat Springs.
Highlights for the month of September:
• Sales Volume for the month was $50,689,800 becoming the second best for 2010!
• That represents a 186% increase over last September 2009.
• Units sold were 212 this represents a 246% increase over the 86 sold last September 2009.
• The Mountain Area had the most sales with 27 units sold and highest volume of $12,694,900.
• The Downtown Area had $7,461,000 in sales with an average transaction price of $1,492,200.
• September 2010 had 12 bank sales totaling $6,616,700 in Gross volume or an average price of $551,392 per unit.
• Year to Date 2010 Routt County had 48 bank sales totaling $26,549,100 or $553,106 per unit.
• This accounts for 6.82% of the overall gross volume in sales Year-to-Date 2010.
Sales over $1.5M:
• 9/22/2010 $4,945,000 Riverfront Park #3 Commercial Condo Units 22,23,24,25,26 & 27, Riverfront Park #2 Future Expansion Parcel & Moos Subd Lot 3: These parcels encompass a commercial mixed use building divided into several condo units, a vacant commercial site, and another parcel housing a commercial building used for garage/service use. Total commercial improved SF = 32,619.
• 9/16/2010 $2,999,000 Catamount Ranch Subd Lot 6 – 34310 Brady Trail – 6 Brm 6.5 Bath – YOC 2004 – 8,192 SF Living Area on 8.44 AC.
• 9/24/2010 $2,245,000 Mountain View Estates Subd #3 Lot 19 – 0657 Meadowbrook Circle – 5 Brm 5.5 Bath – YOC 1998 – 4,917 SF Living Area on .56 AC.
• 9/1/2010 $1,626,800 Edgemont Condo Unit 2707 – 2410 Ski Trail Lane – 3 Brm 3 Bath – YOC 2009 – 1,756 SF Living Area. This is a new construction sale.
• 9/10/2010 $1,585,000 River Bank Ranches Subd Lot 4 – 37.98 AC Vacant Land along Yampa River – 24775 US Highway #40
See the entire Steamboat Springs Market Report Sep. 2010 as a PDF click here.
For more on this topic or questions regarding real estate in Steamboat Springs, feel free to call Charlie at 970-846-6435 or write me an email at: charlie@steamboatsmyhome.com. I will answer your post or email promptly with candid and informed answers. Click here to view all properties in Steamboat Springs in "real time" — This is one of the few real estate sites showing all foreclosed and all short sale listings in real time and updated every few minutes.