Steamboat Springs Market Report September 2012
As with any business, real estate tends to fluctuate at least as much, if not more than most and following several straight months of positive and exciting news on both the local and national real estate market recovery, September, unfortunately, wasn't the best.
That said, Case Shiller has seen 7 straight months of positive real estate prices: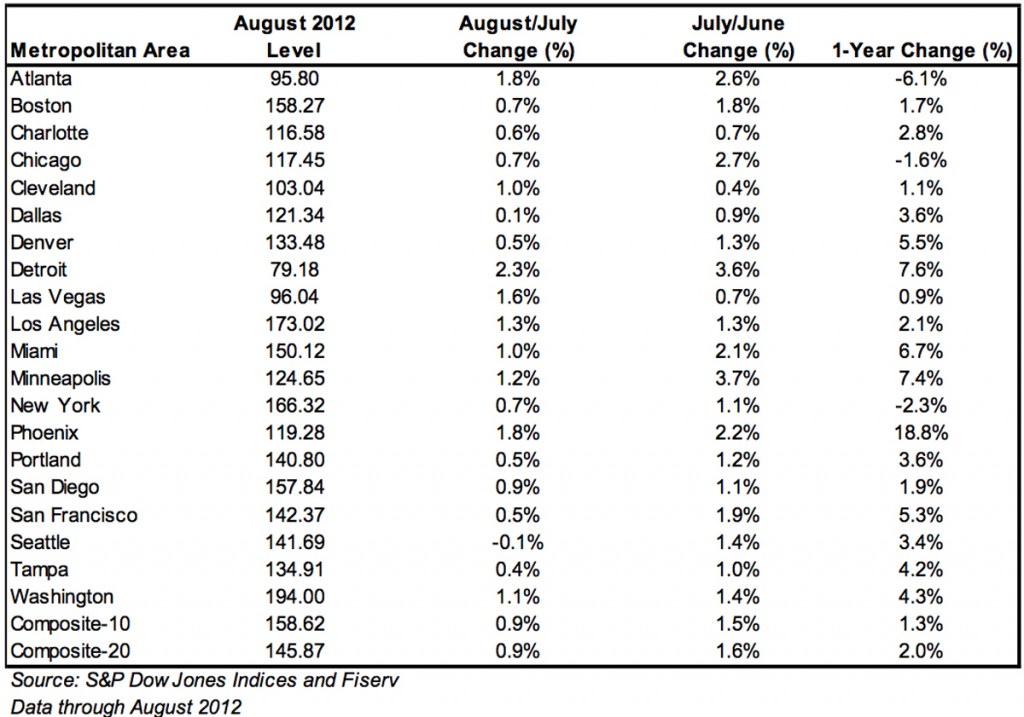 See the August 2012 Market Report and Video for a comparison.
Gross sales volume was down about 26% from September of last year. Transaction numbers were also down by nearly 40%.  The price of both single-family homes and multi-family units was also down in just about every local geographic area, with the exception being multi-family units in the Strawberry Park, Elk River, Catamount and West Steamboat locations.  Prices remained flat in those sectors.  Vacant land prices were also down significantly as compared to  September of 2011.  Generally, prices were down across the board.  Because this is year-to-year comparison, this could simply mean that last year at this time was a particularly good month for local real estate, a bit of an anomaly, while September of 2012 was a particularly unfortunate month.  As I mentioned above, a great deal of fluctuation both month-to-month and annually is quite common and, if the national data are any indication of the state of market, it's probably nothing to be particularly concerned about.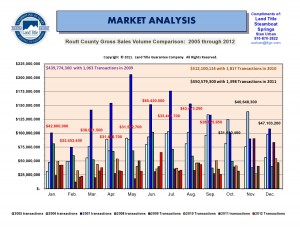 Some key points for September are as follows:
-Highest Priced Sale/Highest Price Per Square Foot:  $2,110,000 One Steamboat Place Condo on 09/25/2012.  Price Per Square Foot was $832.35.
-Average price of a single-family home in Routt County:  $627,165
-Sales in the mountain area made up nearly 55% of the total sales in September in Routt County
-Homes priced at less than $500,000 made up 72% of the Routt County home sales in September.
So, although September definitely wasn't the greatest month we've seen in a while for real estate, on a positive note, October is looking much better from where I sit.  And, while we wait to see what those numbers bring, there's one thing that you should remember.  Statistics show that more than 80% of people turn to the internet first for real estate searches these days.  That's a pretty big number and that's why  I pride myself in being familiar with all of the latest technology that is so important in selling your home. In utilizing professional photographs and high definition video in all my listings, as well as the most up-to-date SEO strategies on my website,  I create a visually captivating and informative listing that can easily found by the majority of search engines.  This, along with integrity, sincerity, and, most importantly, my desire to provide the best customer service possible, makes me uniquely qualified to help you sell your home.  If you are looking to sell your home or know someone who is, please feel free to give me a call at 970.846-6435 or contact me here.  I'm always happy to help.
And, learn more about the importance of video in real estate by watching my recent interview.
Until next time… stay warm!
Regards,
Charlie